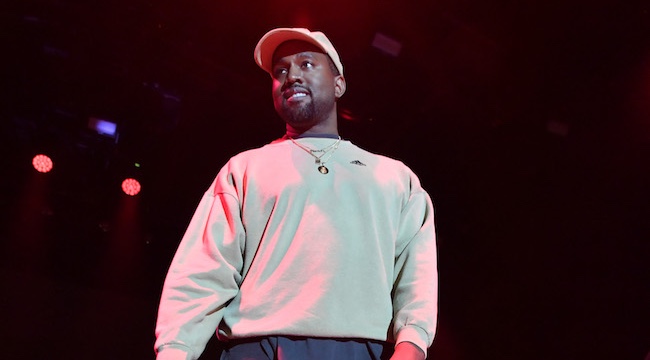 Update [4:11 PM EST]: Kylie Jenner has refuted the claim that her mother is managing Kanye West and Travis Scott via Twitter.
Kanye West has reportedly split with longtime manager Izvor "Izzy" Zivkovic in favor of mother-in-law Kris Jenner, according to Page Six. Jenner is also supposedly taking a greater hand in the career of Travis Scott, Kanye's young protege and Kylie Jenner's boyfriend.
According to Page Six's source, West and Zivkovic have been "off and on for years," and "Kris is in [West's] ears." The source goes on to say that "Kanye's been making changes and [he and Zivkovic] have grown apart — but Kris definitely gives her opinion and Kanye's all ears. She's about brand building and is gangster at it." Kanye had been previously linked to music manager extraordinaire Scooter Braun, who jokingly told the Bill Simmons podcast that he was shanghai'd into the position, instead wanting to be Kanye's "friend."
Of Scott's involvement with Jenner, the source relayed that Jenner "also told Travis Scott to fire Mark Gillespie. They are 100 percent part of that Kardashian-Jenner brand." Jenner has been very hands-on in guiding her family's business dealings, starting with Kim Kardashian-West's first exposure to the national spotlight after a scandalous videotape emerged. Jenner advised Kim to take ownership of the video and since then, the family has become one of the wealthiest, most prominent groups in entertainment with Kim alone earning an estimated $175 million net worth from various business dealings.
Kanye West and Kim Kardashian-West recently welcomed their third child, Chicago, into the family via a surrogate, while Travis Scott and Kylie Jenner just gave birth to a baby girl, Stormi.