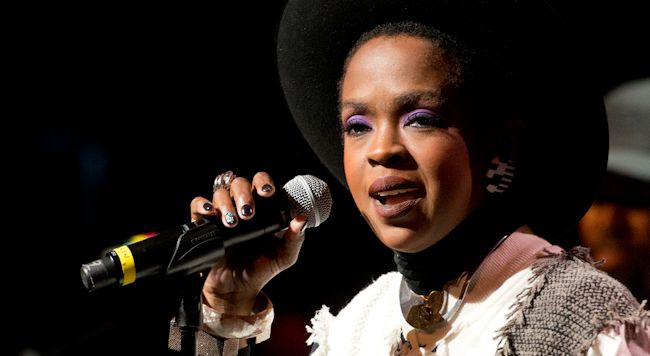 Lauryn Hill was reportedly hit with a $438,211 tax lien last month for failure to pay her taxes. But according to the singer, her "new" tax problems are just her old ones. The "Lost Ones" rapper sent a statement out via Twitter, clearing up rumors that she didn't learn a damn thing after spending three months in federal prison for tax evasion in 2013.
"This is not a new situation, I'm still taking care of past taxes," Ms. Hill wrote on Twitter Monday night. "This has been an ongoing process, and I have been working steadily towards a resolution." The 41-year-old artist went on to explain that taking care of other people while no longer aligning her energy with the music business because "the way it's organized needs adjustment" greatly affected her income, thus her money issues. However, Ms. Hill prefers it that way, adding, "I'm living a much more liberated existence because of it."
Read the full statement below.
I wanted to address the recent reports in the media that I have new tax issues. This is not a new situation, I'm still taking care of past taxes. This has been an ongoing process, and I have been working steadily towards a resolution. It has been an uphill battle, but, we're getting over the hump.

I left the game, I wanted out, the way it was organized needed adjustment. When you eat a lot of other people's debts like I did, and become financially responsible for as many people as I did, a break like the one I took was necessary. It took bold, courageous moves, and cost me certain economic comforts. But it's getting better every day, thank God, and I'm living a much more liberated existence because of it.

Thank you for your concern,
MLH