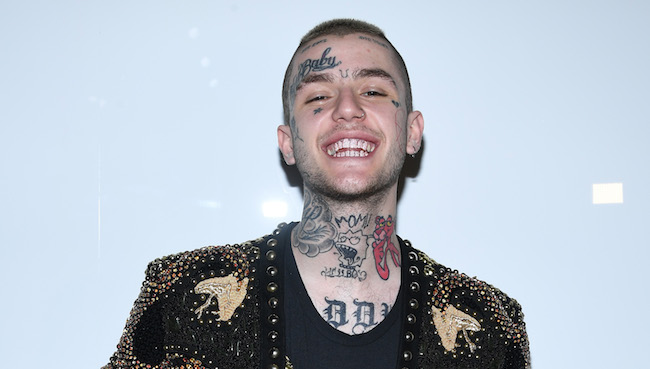 It's been two weeks since the untimely death of 21-year-old rapper Lil Peep. In the time since, the music world has mourned, the medical examiner has theorized that Peep's death was the result of an overdose and police have began investigating the role the anesthetic fentanyl played in his death. It's undoubtedly been a trying time for his closest friends and family, but now, Peep's estate is looking to continue to keep his name alive in the form of a new line of merchandise in his honor.
"Peep has the most amazing fans and we love you all," Peep's estate said in a statement on his social media accounts. "Merchandise was not something we were ready to release so soon because we were focused on grieving, and organizing a celebration of Gus's life. However, we have been overwhelmed with requests from loving fans hoping to support Gus and his family by purchasing legitimate Peep merchandise."
The estate went on to say that to ensure authenticity, all official communications about "Lil Peep merchandise, music and any other art forms, will come from Lil Peep's verified accounts" on social media, and all of his old posts will remain intact. "Peep loved designing and selling his merchandise and always wanted to help out fans when they asked for reprints. We will continue to honor Peep's memory by carrying on as we believe he would have wanted."
A new line of merchandise is now available on Peep's website, including typical items like hoodies and t-shirts, as well as socks and a lighter, all ranging from $5 to $60. Check out some photos of Peep's official merchandise below, including the one of a kind lighter, and purchase items from the release on his website here.