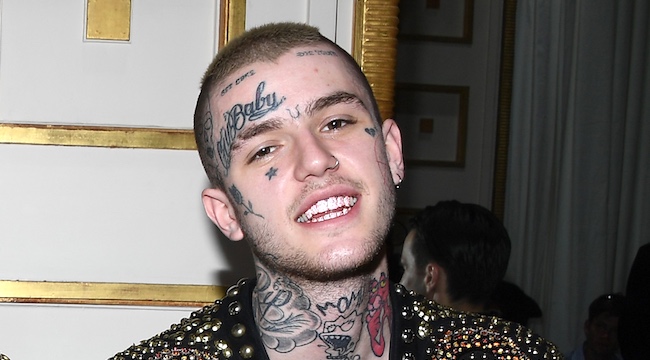 Lil Peep's surprising death at just 21 years old ended the up-and-comer's career as it was just getting started, and it also left a cliffhanger at the end of his discography. The title of his last album, Come Over When You're Sober, Pt. 1, certainly implies that there was supposed to be more to come, and now, Peep's producer Smokeasac says that the follow-up to his debut studio album will be released, and that it's just a matter of when.
"Come Over When You're Sober, Pt. 2: If you want it to drop, RT this," he wrote in a series of tweets. "Peep is not done… he's just getting started. Part 2 exists and we have more. It will come out when the time is right, when Peep's family approves. Just know it exists. Be patient for Gus."
So it sounds like it's up to Peep's family when the album comes out, and it also appears that Part 2 may not be the only posthumous release forthcoming from the emo rapper. Smokeasac also wrote in a tweet from last month, "Me and Peep aren't done yet. I'm gonna carry on his legacy until the end of my time. We still have unreleased beautiful music that we've made throughout the year."

Revisit the video for "Awful Things" below.