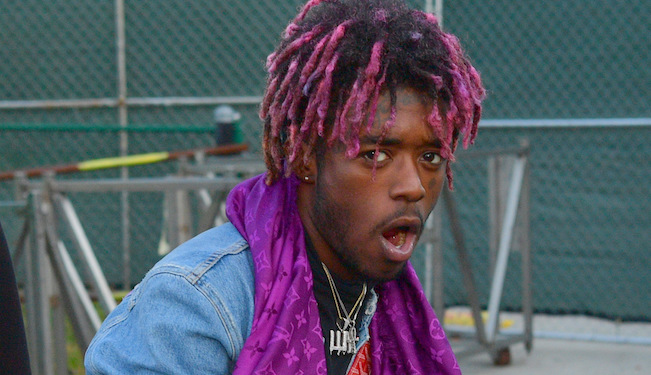 Last Thursday, Lil Uzi Vert brought out Wiz Khalifa to his Philly show and was given a T.G.O.D. chain by the Taylor Gang leader. According to Wiz, Uzi was the newest member of the "motherf*ckin' gang." Well, as it turns out, Lil Uzi Vert is only a Taylor Gang member in name only because the "You Was Right" rapper is still signed to DJ Drama and Don Cannon's label.
Drama corrected reports claiming Lil Uzi Vert had been signed to Wiz's label on Friday, tweeting, "Due to any confusion or contrary belief, Lil Uzi Vert is only "Signed" to Generation Now, LLC!" Don Cannon chimed in and co-signed Drama's tweet, adding, "Respectfully, we have alotta of love for Taylor Gang and Wiz, but Lil Uzi Vert is signed to Generation Now. Here is your answer."
Generation Now is a music label co-founded by Drama, Cannon, and Leighton Morrison. According to a press release sent out by Atlantic Records at the top fo the year, Lil Uzi Vert was signed to Generation Now December 2015. Coincidentally, Wiz Khalifa signed a distribution deal for his Taylor Gang Records earlier this year. I guess we'll know what's what when Luv is Rage 2 drops next year.