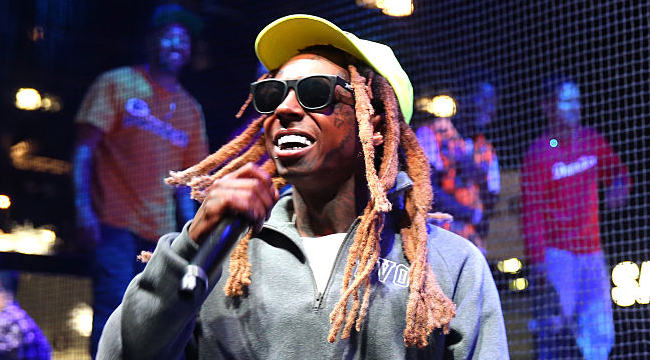 Lil Wayne is a legend, that much is undeniable, and when it's all said and done his legacy might not even be defined by his albums, it might be his mixtapes. Yes, the Carter series has been massively successful, both critically and commercially, but his Dedication — and Drought — series is his finest work. So when DJ Drama slyly announced last summer that Mixtape Weezy was returning to the Dedication series for Dedication 6, fans were understandably elated. Drama and Wayne have spent years solidifying the Dedication series as some of the best mixtapes ever, so a return just made sense.
Well, in the year and some change since that announcement, not much noise has been made as far as D6 is concerned, and it mostly went forgotten. Until today, as Wayne's manager Cortez Bryant announced on Instagram Live that D6 was coming soon, very soon. "D6, December," he proclaims in the video. "Maybe D6 in November, not December. That's too long."
It's as good a source as there is for Weezy news, as Tez has long been one of Wayne's closest confidants and is always involved in whatever he has going on. So there it is there Tunechi fans, Mixtape Weezy is going to be back very, very soon.