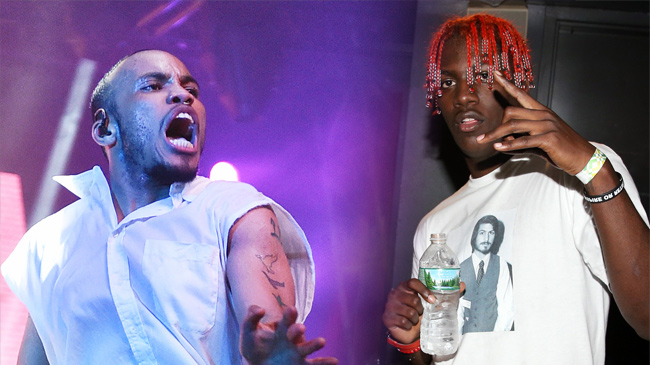 Not so long ago — one week ago to be exact — Lil' Yachty proudly proclaimed he couldn't name five songs from Tupac or the Notorious B.I.G.  It didn't make that many waves but clearly there would be some people a tad perturbed by him willingly wallowing in ignorance. Anderson .Paak is one of them.
Over the weekend, the Aftermath rapper shot a subtweet at Yachty or anyone who feels the way he does.
No need to question who he was referring to, a fact that Yachty picked up on and sent his itchy Twitter fingers into action. Although with the added effect of illustrating his thought process.
First, he had to ponder what he read.
Then, he contemplated a response.
Three minutes later, we got one.
Yachty caught feelings and missed .Paak's point entirely.
He's not saying that someone has to know a list of songs from a group of artists in order to gain entry into the game. This isn't a secret Stonecutter-like organization with rules for admittance. What he is saying is the best artists with the longest careers have been students with an understanding of what came before them. It doesn't mean they felt like they needed to know them to get a rap pass nor does it mean they even liked them. They did however, want to know what worked and what didn't, how to expand their craft, and not be prisoners of the moment in thinking what they're doing is wholly unique.
QD3 even chimed in trying to drop knowledge on the 19-year-old.
Those words will fall on deaf ears as lil boat told us before he's not serious about rapping.
Anderson and QD3 are risking carpal tunnel for nothing.