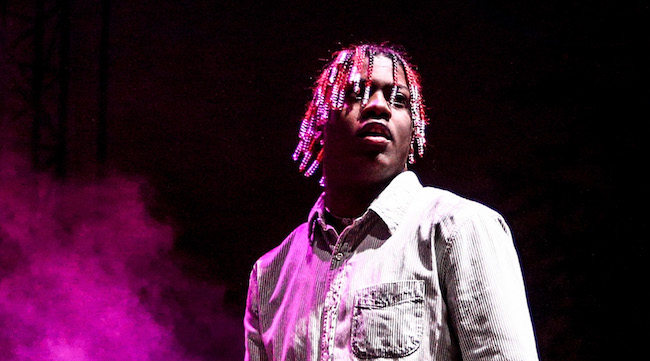 No love has been lost between Lil Yachty and Joe Budden since the latter called out the self-proclaimed King Of The Youth on his show Everyday Struggle some months ago, but now Yachty is taking the offensive with the latest volley in the back-and-forth between the two generational avatars of hip-hop. At his concert in Toronto this Sunday (November 5), Lil Yachty wore a hoodie that read "Fuck Joe Budden," taking a shot at the elder curmudgeon without Boat having to say a word on record.
Joe's been taking quite a few L's from his targets of choice of late; his haranguing of Atlanta DIY rapper Russ resulted in his being thrown under a metaphorical bus during a live talk with Rap Radar's Elliott Wilson, his disrespectful behavior toward Migos almost got him beat up by Offset and the gang, and his baffling criticism of the aforementioned Yachty as "too happy" got him turned into internet meme fodder — again.
And while none of us would take Yachty's side if it came down to a lyrical war of words, you have to admire the kid for standing up for himself. It'd be all too easy for him to kowtow to the sense of authority that comes from Budden's experience in the game, if not any sense of success, so for him to stand his ground against one of hip-hop's best-known lyrical assassins shows he's got guts. This round goes to Yachty, the ball's in Budden's court now.