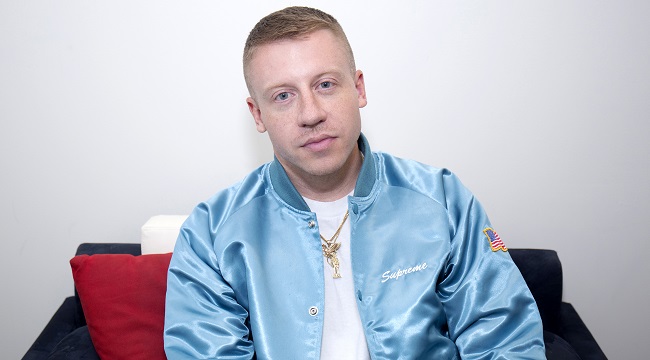 Macklemore is highly regarded for incisive work that explores controversial social topics such as same-sex marriage, his own white privilege, and police brutality. Given the recent public resurgence of white supremacists, continued police brutality and more societal scourges, there's a ton of fodder for his upcoming Gemini album — his first solo project since 2009 — but he didn't want to explore so-called "conscious music." Why not? As he told The Breakfast Club, he didn't because he just wasn't in that creative space on this album.
While speaking with the Power 105 trio, Macklemore noted how many fans and supporters came to him with expectations that he'd tackle relevant social issues on Gemini (his first without creative partner Ryan Lewis), but he noted that he didn't feel the need to offer explicit commentary, instead aiming for lighter records such as the colorful "Marmalade" with Lil Yachty and "Glorious," with Skylar Grey and an awesome video.
"For the most part, it's where I'm at in life. If I'm in a good place, that's gonna be reflected in the music," he said, while discussing how he recorded this record in his home studio in between spending time with his young daughter. He also said, "I don't want to make music because I feel like I have to, or because that's what people expect," and reminded people that he's already "touched" on much of the racism and bigotry going on today. "Not to say that I won't touch on it again, but I think music is resistance even if it doesn't touch on those issues specifically," he surmised, while crediting "Glorious" with being an "uplifting" song of resistance.
Macklemore, who's dropping Gemini on September 22nd, assures us that the album does have "some songs that are a little bit darker," but his vibe was more, "I'm just trying to have fun in the studio, and hopefully pull people out of those moments that they're seeing on the news." Time will tell if the project does that for his core fanbase.