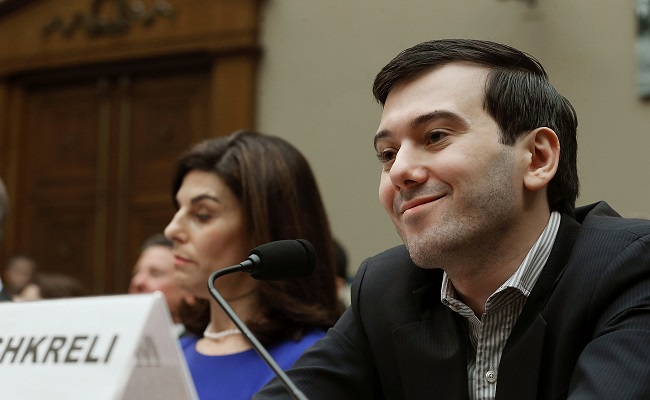 Martin Shkreli promised to share with the world that one-of-one Wu-Tang Clan album that he owns if Donald Trump was victorious in his presidential bid. And, after Trump's victory, Shkreli held true to his promise, sort of, by playing the album over a live stream.
The "pharma-bro" reportedly paid $2 million for the one of a kind album back in 2015 and, at one point, toyed with the idea of releasing it publicly or completely destroying it. Thankfully, he did decide to keep it and found a new way to toy with people's emotions: he shifted his support to Donald Trump and said if the Republican nominee were to win, the world would get to hear the Wu album. "If Trump wins, my entire unreleased music collection, including unheard Nirvana, Beatles, and of course, Wu-Tang, comes out, for free," Shkreli wrote on Twitter in late October.
Early Wednesday morning, he followed through by playing parts of the album, Once Upon a Time in Shaolin, on Periscope. For now, it's the only way music fans will be allowed to hear the album since the reported terms of purchase included a provision that state the owner can't release the album publicly for at least 88 years. At least not for profit. Shkreli could potentially release it for free, with the Clan's permission, but no one should hold their breath on that since this the same guy who rose to infamy by jacking up the price of a drug used to treat AIDS and cancer patients by 5000%.
Listen to the intro and another track from Once Upon a Time in Shaolin below while you can.
Of course, Shkreli couldn't just share the album without engaging in a bit of trolling in the process. Let's just hope his sense of elation will cause him to go ahead and put the whole project up on SoundCloud at some point today since he's such a caring, giving guy.