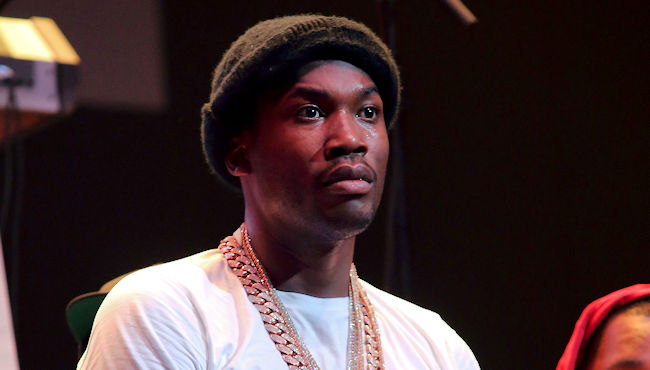 Congratulations, haters. You've successfully ran Meek Mill off the Internet. After the Philly rapper's Twitter fingers turned into Instagram fingers, it appears Meek Mill has no fingers now that his Instagram has been deleted. Try to visit his page now and you're hit with "Sorry, this page isn't available."
The suspicious deletion comes right after the Dreamchaser shared several snippets from his oft-delayed DC4 album which has suffered more pushbacks than anyone cares to count. So it's possible Meek deleted his Instagram to make way for this new era of music? There's no fixed release date, but maybe "coming soon" really means "coming soon" this time.
Another possible reason is maybe Meek's sick and tired of the non-stop jokes, cyberbullying and online harassment. Just last week, the rapper was rotisserie roasted on the Internet for simply posing with a Louis Vuitton messenger bag. Perhaps turning off the comments wasn't enough for the rapper, who agreed with Jay Z when he called social media "fake people world" for losers.
"Jay Z once told me this social media world was created for people that wouldn't even speak if they wasn't present," Meek previously said in September. "For people that was scared to approach a male/female and hold a conversation if they wanted to a number or ask to go on a date! He also said you can't speak truth on here because this is the fake people world and they gone hate you for that …People are in love with this lifestyle more than people!"
Whatever Meek's reasoning, hopefully getting off the net and getting back to the music yields positive results.