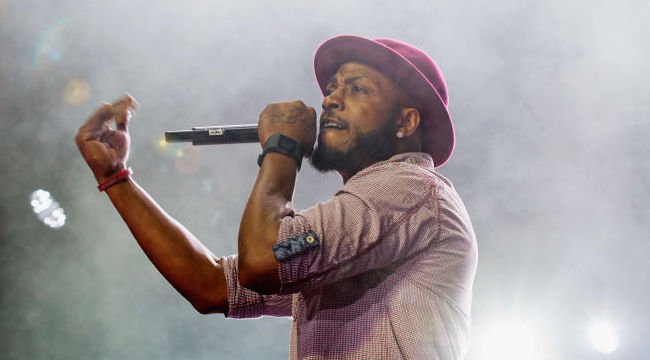 Last month, we reported that New Orleans rapper Mystikal had turned himself in to authorities to face charges of rape and kidnapping stemming from a Shreveport, Louisiana casino assault last October. The criminal process has reached its next step, as Mystikal, born Michael Lawrence Tyler, has now been indicted for one count each of first-degree rape and second-degree kidnapping, reports KSLA.
Upon turning himself in August, Mystical was quoted as saying he turned himself in "to get this business reconciled, get this behind me, man." It appears that this is more serious that the rapper originally let on. Mystikal is one of three people indicted in the case, and his bond has been set at three million dollars. There is no information on how the case will proceed from here. In August, a rep for the rapper denied the charges to TMZ and said he would plead not guilty in the case.
Mystikal had a No. 1 album way back in the year 2000 and managed three top 40 hits and multiple Grammy nominations in his career. However, he also has a history of these kinds of criminal charges, and has already spent six years in prison in the 2000s for a sexual assault on his hair stylist. He is registered as a sex offender and has his DNA on file, which is what linked him to this latest crime.