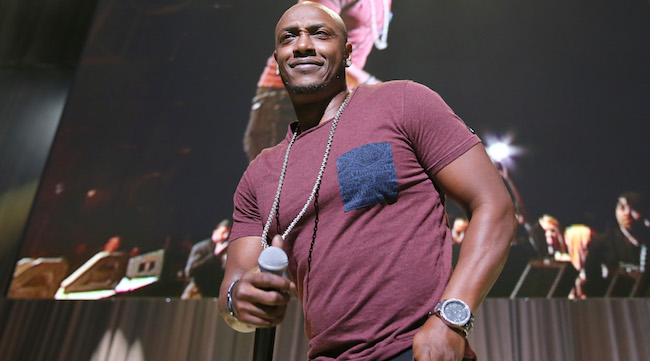 While Mystikal had a No. 1 album back in 2000 and three Top 40 hits including the infamous "Shake Ya Ass," many know of the New Orleans rapper as the former No Limit star who was convicted of sexual assault in 2004 after he forced his hairstylist to perform oral sex on him and several men. Mystikal was released after six years in prison and registered as a sex offender, and now, seven years after his release he's in trouble with the law again, accused of rape.
DNA evidence reportedly links Mystikal, real name Michael Lawrence Tyler, along with a 26-year-old woman named Averweone Holman, to an alleged sexual assault that occurred last October in a Shreveport, Louisiana casino while the rapper was in town on tour. Both Mystikal and Holman have been charged with rape. In the time since the alleged assault, a 42-year-old woman named Tenichia Wafford sought the victim out and tried to convince her to drop the charges according to KSLA in Louisiana.
Per TMZ, the rapper turned himself into the Caddo Parish Sheriff's Department on Monday, where he is being held on $2 million bond. A rep for Mystikal denied the charges to TMZ and said the rapper will plead not guilty in the case.