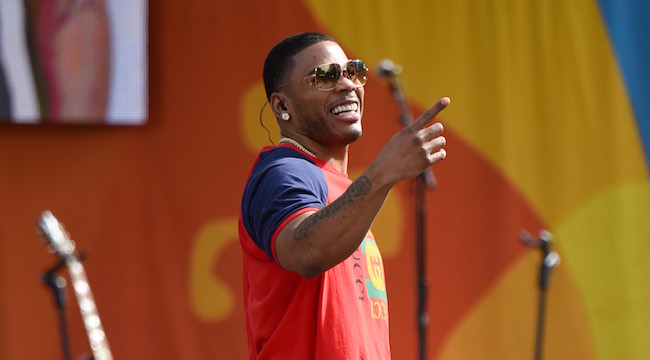 St. Louis rapper Nelly took to Twitter to deny the accusations of rape that popped up over the weekend after he was arrested on charges of second-degree rape while on tour with country/bluegrass band Florida Georgia Line.
The "Hot In Herre" rapper was accused of assaulting a young woman after a show in Auburn, Washington when the alleged victim called 911 after their encounter. He was arrested, booked, and released, and now insists via social media that he is "the victim of a false allegation" and is "completely innocent." Read his full statement, as well as the original tweets, below.
Let me say that I am beyond shocked that I have been targeted with this false allegation. I am completely innocent. I am confident that once the facts are looked at, it will be very clear that I am the victim of a false allegation. I do want to apologize to my loved ones for the embarrassment and for putting myself in a situation where I could be victimized by this false and defaming allegation. I also want to thank my fans for their unwavering support. They know me. I assure you I will be vindicated. And I assure you, I will pursue every legal option to address this defaming claim. Thank you. To be absolutely clear. I have not been charged with a crime, therefore, no bail was required. I was released, pending further investigation.