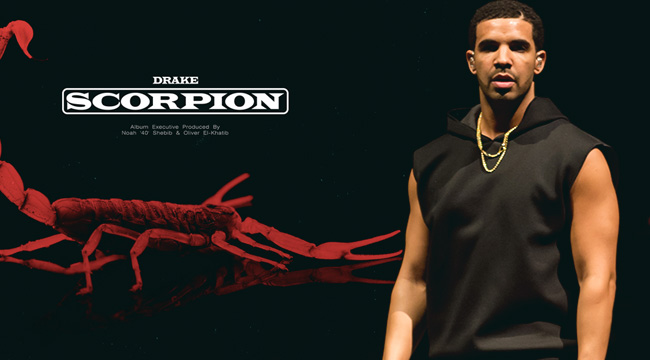 Drake's latest album may have received a muted buzz due to the fallout of his recent battle with Pusha T and the lukewarm reception to his belligerent second single, "I'm Upset," but come Friday, you can bet Scorpion will be the focus of the hip-hop conversation. Scorpion, which Drake announced in April at the height of a promotional run that saw him replace himself atop the Billboard Hot 100 after acquiring his first solo No. 1 debut ever with "God's Plan," comes at a suddenly precarious and vulnerable moment for the self-professed 6 God. Before the scathing revelations and ridicule of Pusha's "The Story Of Adidon," Drake was riding high, basking in the successful glow of "God's Plan," which some commentators believed finally garnered him the respect he'd craved since his official entrance to the rap game with 2007's Comeback Season.
However, in a post "Adidon" world, Drake finds himself at an unexpected crossroads. On the one hand, he can pursue a victory in his ongoing war of words with Pusha — a tactic which may wind up backfiring — or continue with business as usual, an approach that will certainly appease longtime fans who just want the hits, as evidenced by the enthusiastic response to his nostalgic video for "I'm Upset," but will undermine his credibility in the eyes of rap fans who want to see the conflict continue despite the best efforts of Drake's mentor J Prince. For possibly the first time in his career since the success of So Far Gone, The Boy faces a make-or-break, fly-or-die moment. He's either hit his apex and it's all downhill from here, or he finds a way to please everybody — a historically improbable feat — and skyrockets to heights previously unthought.
In other, less dramatic releases this week, one of Drake's primary inspirations, Bay Area legend E-40, and one of Drake's earliest "blog-rap," regular-guy contemporaries both release projects that may have flown under the radar somewhat, but promise to deliver some quality, lower stakes material this week.
Drake — Scorpion (OVO Sound / Young Money Entertainment / Cash Money Records / Republic Records)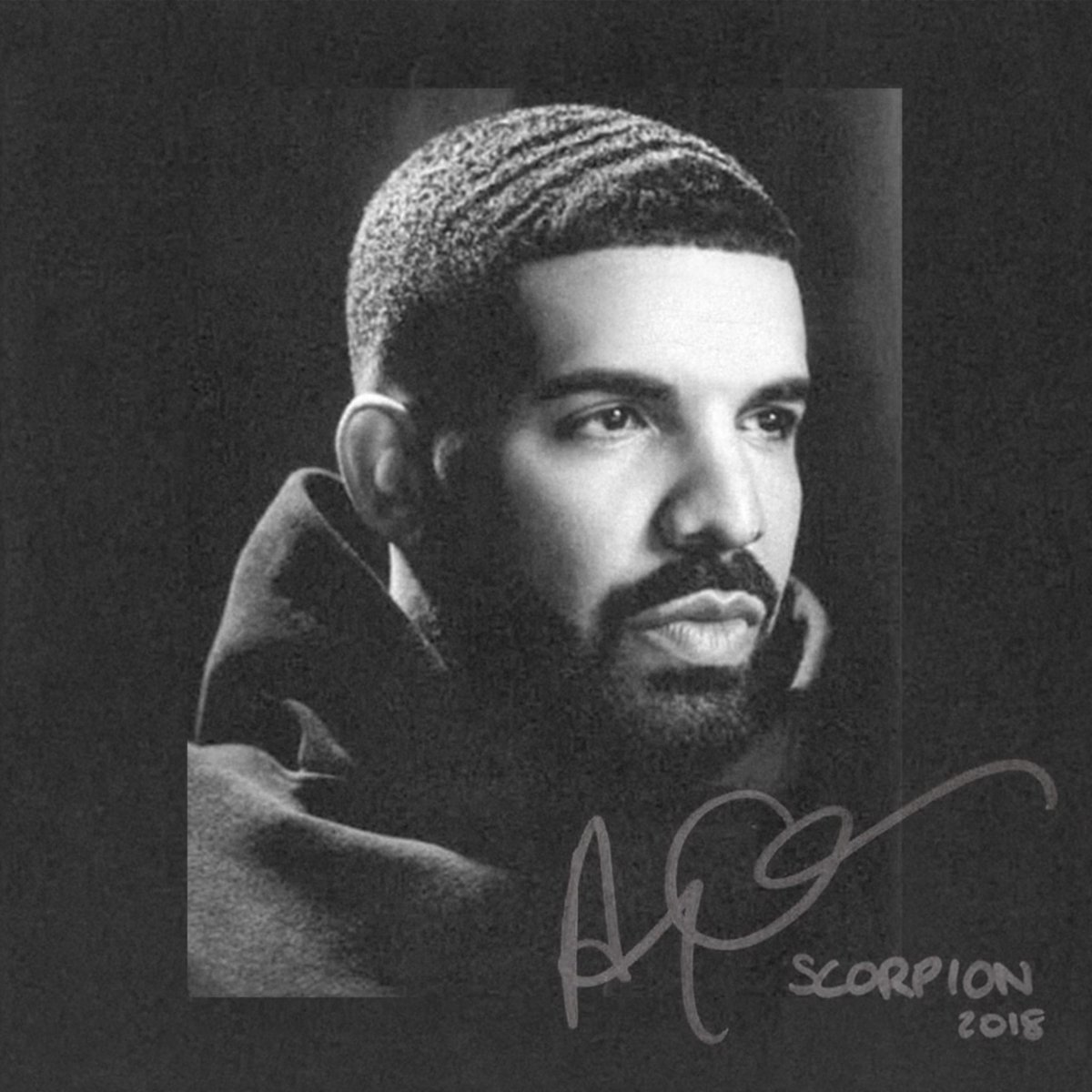 While Scorpion may suck up all the oxygen on streaming services come Friday, by no means is it a guaranteed hit. There are a lot of variables at play that make it one of the more intriguing, mysterious, and frustrating releases of recent rap history. All he's revealed so far are the album's title and release date; even the moody trailer that he released only reiterated that information, without expanding on the tracklist, producers, collaborators, or creative direction he's taking.
Even putting the Pusha T issue aside, there are questions galore going into the weekend. Will Drake go with an extra-long set to juke the streaming figures, as he did with Views and More Life before this? With his chief musical rivals, Jay-Z and Kanye West, both focusing on shorter projects, does he go with a smaller, more intimate collection? Does he finally seek to address socially and politically-conscious issues, subjects he's seemingly avoided in the past, or will he stick with his tried-and-true introspective material? Will this compilation run more toward the jubilation of "God's Plan" or the aggression of "I'm Upset?"
Perhaps most importantly, how will any of these decisions be received by Drake's heavily fractured audience? He's always been forced to play both sides, but this could possibly be the moment when he ends up pleasing absolutely no one outside of those who just want to see him fail.

E-40 — The Gift Of Gab (Heavy On The Grind Entertainment)
Believe it or not, The Gift Of Gab will be the Bay Area rap ambassador emeritus' 25th solo studio album. While he's revealed about as little information as Drake about the status or mode of his latest project, which follows up an earlier 2018 effort with his cousin B-Legit, Connected & Respected, judging from his extensive discography, expect a top-heavy project with almost as many songs as 40 Water has albums. 40 appears confident that, even without the extensive promotion schedule common to many of his rap contemporaries, The Gift Of Gab will still be well-received. He hasn't released a music video or promotional single yet, but given he's still one of the best known and most respected Bay Area hip-hop figures and has been for so long, his core base is just as certain to support him as they always have.
Danny! — The Book of Daniel (StarTower Music, Ltd.)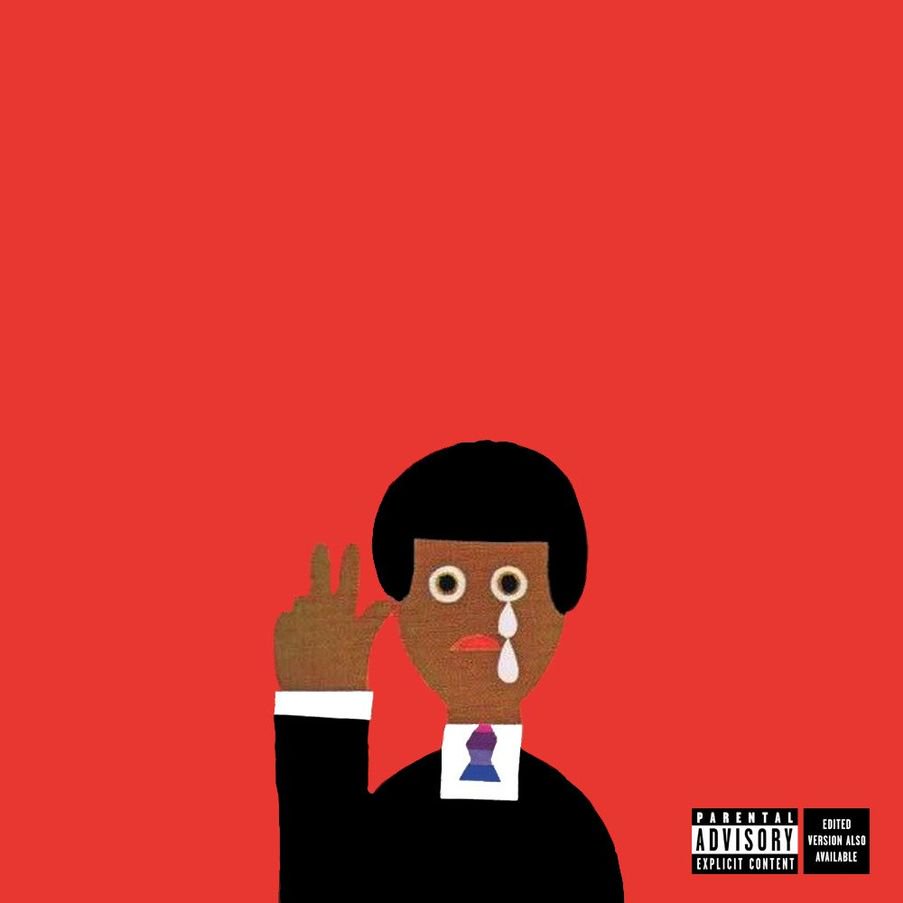 This album, which was originally announced in 2016 and is actually already available in the UK, has the strangest gestation of any recent project not currently being tweaked on streaming services by Kanye West.
Danny! self-funded the project, causing him to go into debt twice over, and in order to finish financing the collection of obscure production library music samples that make up its art pop soundscape, he took jobs doing voiceovers for ESPN and composing music for Bob's Burgers. Now that it's complete and ready for release, snippets can still be caught on his website.