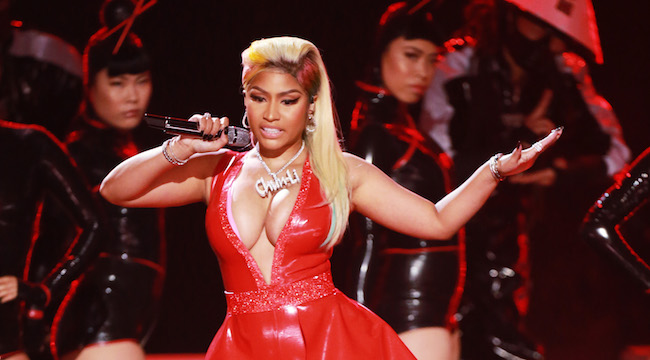 Nicki Minaj may be the reigning Queen of rap, but it appears even royalty occasionally has to pay dues. Nicki announced she was pushing back her upcoming album a week as a result of an uncleared sample that prevented her from hitting her target date of August 10.
According to the editor's note on the Nicki Minaj Essentials Apple Music playlist, she confirmed the new release date would be August 17 after expressing her consternation on her social media regarding the upcoming release and the sample snafu.
On her Twitter, she stated that the record in question features "one of the greatest rappers of all time," but contained an unnoticed sample from legendary singer Tracy Chapman. She then pondered whether it was best to "keep my date and lose the record? Or do I lose the record and keep my date?" She was so "torn" by the question, she actually posed it to her Barbz via a Twitter vote, which appears to still be ongoing.
However, it looks like the decision has already been made: Queen will be seeing a delay in order to keep the record intact. Hopefully for both Nicki and the Barbz, the song lives up to expectations, as she's gambled with her fanbase's loyalty a few times this year already.
Queen is now expected to release August 17 via Young Money/Cash Money Records. Pre-order it here.