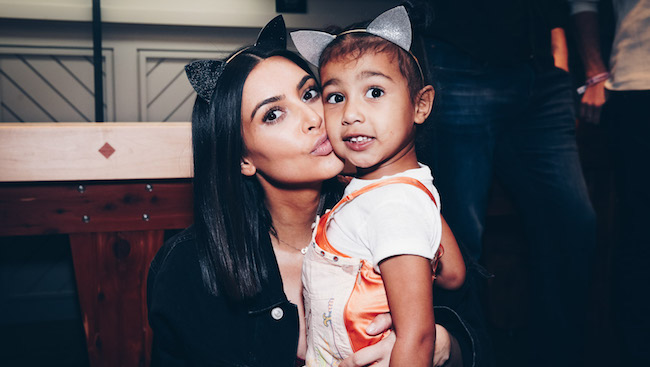 North West seems to mostly have an incredible life. She's being raised by two loving parents, is now a big sister and has the comfort and security of wealth. But that doesn't mean her life is perfect, because while the tot isn't even 4 years old yet she has to deal with the nuisance and invasion of privacy that is the paparazzi.
Some skeptics may say that getting her picture taken is part of the family business, and the daughter of Kim Kardashian and Kanye West may even like attention and getting photographed, but still it is an unusual circumstance for someone barely old enough to be fully potty trained. So yeah, little Nori seems to be growing tired of that part of her life, as she screamed "No pictures!" at some nosey paparazzi as she left the Museum of Ice Cream in Los Angeles this week.
The whole thing was kind of cute, mostly because North is adorable and there's no way around that. It's also sad, because this is what her life has become, where an ice cream outing with her mom becomes opportunity for the paparazzi to capitalize on her mere existence. Maybe one day she'll fade into seclusion and have some semblance of a private life, and maybe the paparazzi will even let her.