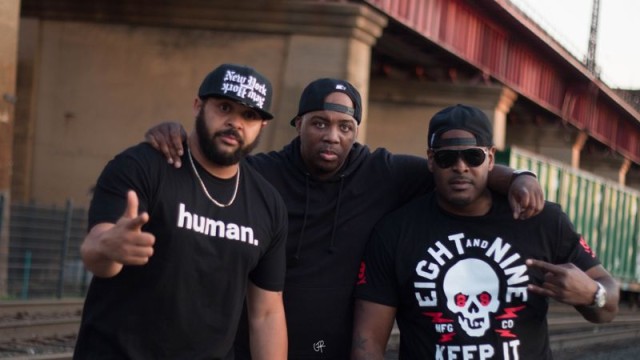 Over the weekend, Hip-Hop legend Erick Sermon linked up with Sheek Louch and Joell Ortiz in the Bronx to shoot the music video for his new single, "Make Room". The trio shot several performance scenes together in an old railroad yard in the historic South Bronx. The gritty location fit perfectly with the NY feel of the record which was produced by Erick Sermon.

"I wanted emcees that were going to represent. Sheek Louch did one of the best verses of his career," said Sermon. "It showcases them and it showcases NY and it's a big record. You can't front on this. The beats, the rhymes the chorus, its a NY Hip Hop record." "Make Room" is the first single off of Erick Sermon's upcoming solo album, E.S.P. which will be available in August. "Make Room" is currently available on iTunes
Check out flicks from Erick Sermon's video shoot this past weekend for "Make Room." "E.S.P." is on the way.