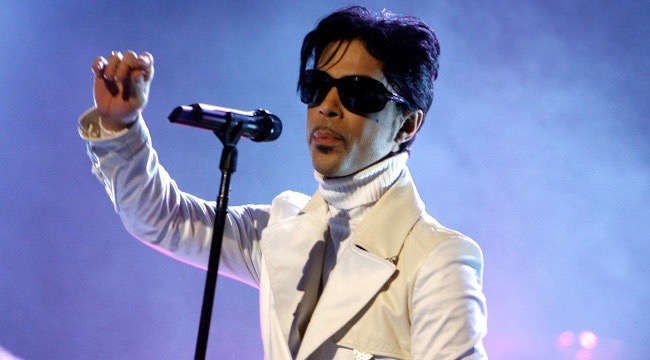 It's been almost a year since Prince was found dead inside of his Paisley Park home and recording studio and details are still emerging about how it all went down. Today, newly released documents revealed just how Prince managed to obtain the kind of drugs that ended his life. Apparently, Prince used a number of different names like, Peter Bravestrong, and go-betweens like his longtime friend and bodyguard Kirk Franklin to get his hands on a range of different prescription opioids like Oxycontin and Fentanyl that caused his overdose.
According to the newly released search warrants, first responders discovered over 100 different pills stashed away in envelopes and ziplock bags at Prince's Minnesota residence. Prince's primary physician, Dr. Michael Schulenberg admitted to police that he prescribed oxycodone for Prince the just six days before his death, "but put the prescription in Kirk Johnson's name for Prince's privacy." That particular prescription came in the wake of the emergency landing in Illinois after a concert in Atlanta during which Prince was revived by two different anti-opioid injections.
According to an anonymous source who spoke to the Associated Press, investigators haven't interviewed either Johnson or Schulenberg since the hours immediately after Prince died. The investigation is still ongoing.