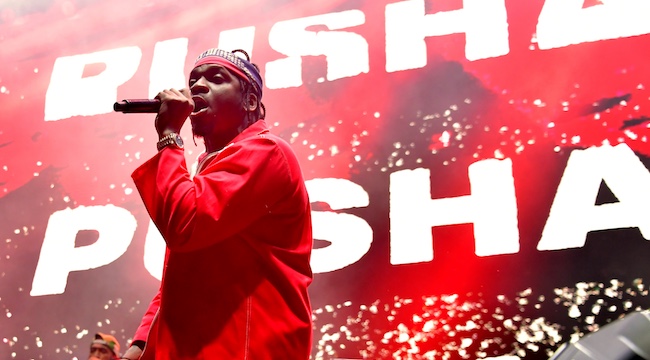 The feud between Drake and Pusha T reached its apex some time ago now, but in recent days, the two have been talking about it. Drake brought the beef up on an episode of LeBron James' HBO show The Shop, and now Pusha T has discussed it on a new episode of Joe Budden's podcast. In the episode, he shares some interesting information: While there have been multiple theories regarding how Pusha learned about the existence of Drake's son, Pusha says that the information actually came from Drake's longtime producer Noah "40" Shebib, albeit indirectly.
Pusha says that the information leaked through a woman that Shebib had been talking to:
"The information came from 40. It didn't come from Kanye, at all. 40 is sleeping with a woman, who begins to… he talks to her daily, five, six hours a day […] and ultimately speaks about how he's disgruntled about certain things, notoriety and things involving Drake and his career, and so on and so forth. With that also came the fact that Drake has a child. With that also came the trip that everybody took to go see the child, and bring him gifts, and all this information. She divulged this information. That's where it came from."
Watch the clip of Pusha talking about Shebib above, and listen to the full episode here.