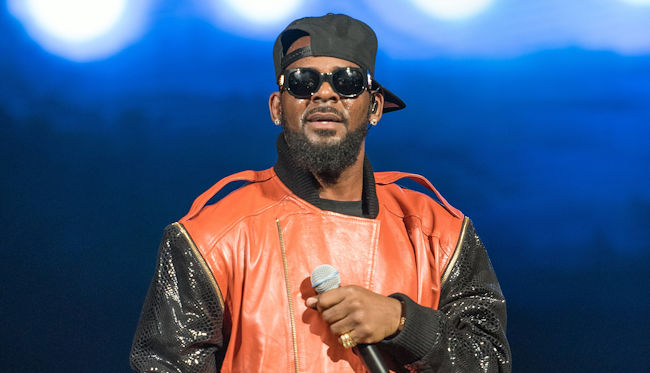 Most observers found themselves totally gobsmacked a couple of weeks back when a Buzzfeed report put together by veteran Chicago journalist Jim DeRogatis outlining what he labelled a sex cult ran by R&B singer R. Kelly that involved multiple women held at a number of his different properties. The fallout from that report continues, and has apparently hit Kelly in one of the place that it hurts the most: his wallet.
Kelly is currently in the midst of what he's dubbed the After Party tour, but because of this new scandal, ticket sales have reportedly slowed down significantly. Recently, a trio of shows that had previously been listed at UNO Lakefront Arena in New Orleans, Raising Cane's River Center Arena, in Baton Rouge and Music Hall at Fair Park, Dallas have all been taken down off Ticketmaster. Page Six reported that, "The promoter sent an e-mail to R. Kelly's team and told them they were set to lose $400,000 if sales didn't pick up fast. They canceled."
Even amid the cancellations, Kelly still has seven more concerts on his schedule. Still, even if those shows are a go, it's not a guaranteed money-maker for Kelly. According to TMZ, a recent gig at a 20,000-seat amphitheater in Virginia remained half-empty.
For his part, Kelly has derided the initial report as a "bunch of crap," and has no plans to take a step back out of the public eye.