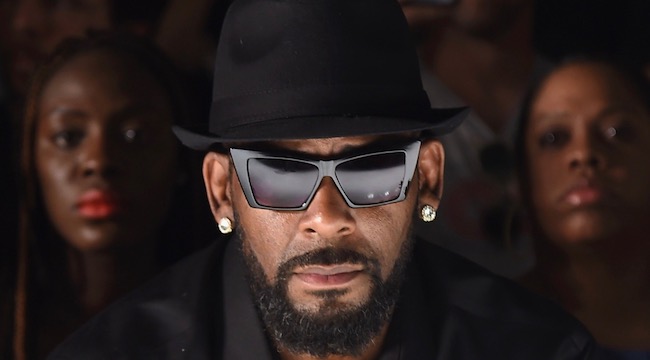 A stunning report that was published today by Buzzfeed shed new light on the recent exploits of R&B singer R. Kelly. Written and investigated by veteran music journalist Jim DeRogatis, the report outlined a cult-like collection of women that Kelly has kept in multiple homes in and Atlanta and Chicago over the last several years and the stunning amount of control he's impressed over their lives.
Compounding that story, Billboard has managed to unearth a police report taken during a health and welfare check of one of the young women supposedly held by Kelly. Cook County police went to the studio on Jan. 30. At 11:48 a.m., to check on one of the girls residing there at the request of her parents. "The parents related that they were concerned that their daughter was being held against her will along with another young lady," the report stated.
Once they arrived on the premises, police found the girl "appeared to be in good health with no visible injuries or markings." She informed the authorities that she was "fine and did not want to be bothered with her parents because her father was threatening people." She also stated that she had been in touch with her maternal grandmother only three days before the deputies spoke with her.
According to the story published by Buzzfeed, "the women who live with Kelly, who he calls his 'babies,' are required to call him 'Daddy' and must ask his permission to leave the Chicago recording studio or their assigned rooms in the 'guest house.' Furthermore, "Kelly confiscates the women's cell phones, they said, so they cannot contact their friends and family; he gives them new phones that they are only allowed to use to contact him or others with his permission. Kelly films his sexual activities." If one of the girls breaks Kelly's rules he, "punishes them physically and verbally."