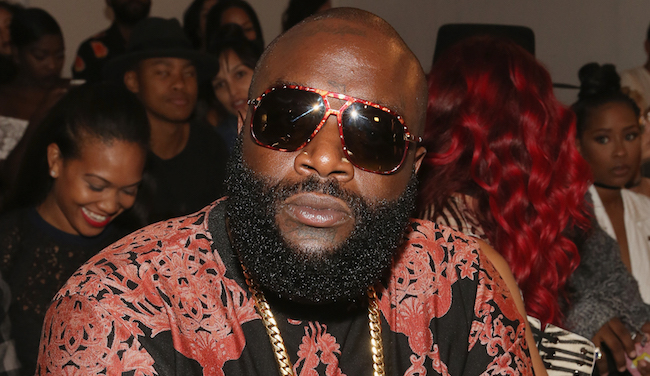 Rick Ross has maintained a pretty low profile for the past few months but he's sounds like he's heating up for what's to come on "Summer 17." The portly Miami rapper announced his new project, titled Rather Me Than You, a while back and he's slowly but surely started to crank out new music after having released the Ty Dolla $ign collab "I Think She Like Me" in late January. While the ladies were the focus there, this new track is meant for the soldiers as the Boss lays out his hopes for his whole crew to eat. "All the dope boys say they wanna be me, I got a lick boy, I got a lick, 2017 trust me this one is it," he spits in the song's opening lines.
With Beat Billionaire behind the boards, Rawse takes his lead from the trap-friendly production and puts a little extra umph in each and every word, spitting with the urgency and conviction. He raps, "I had to park that 'Purple Lamborghini,'
And pull that Chevy back on out the cement" perhaps as a small reference to his Skrillex collab from the Suicide Squad soundtrack. Ross knows no matter where he goes, his music will always have a home back on the block.