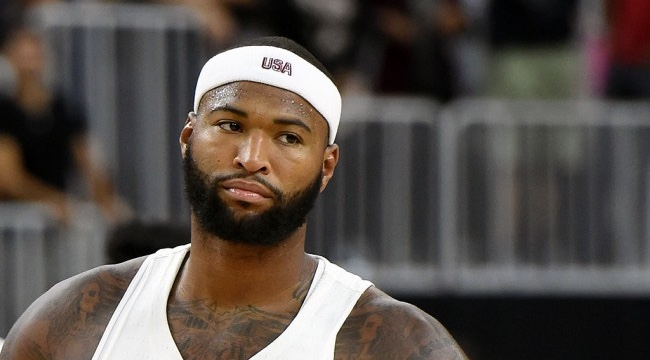 Very few humans on planet Earth can corral Demarcus Cousins in the paint. The 6-foot-11, 270-pound behemoth possesses too much speed, power and strength for any post defender in the NBA, let alone in international play. Boogie has pulverized international teams on the boards in exhibition's past. He's playing in a healthy basketball situation and teams can't throw multiple defenders at him. International defenders look absolutely helpless against Cousins and an antidote doesn't appear to be on the horizon anytime soon. Kings general manager Vlade Divac has had a front-row view of Boogie's international play and has a very bold take on Cousins' stature among the world's best players.
"It's a no-brainer," Kings general manager Vlade Divac said from his courtside seat. "He's the most dominant player in the whole world. And being from Serbia, I have to root for Serbia, but I feel bad for them. He's going to kill them."
Divac knows a thing or two about big-man dominance. He played against both Arvydas Sabonis and Shaquille O'Neal in their prime. While Boogie isn't quite on their level, in the modern landscape of NBA big men, Cousins' talent rises to the top. Divac's assertion about Boogie hinges on the definition of dominance. If dominance is being described as purely physical, then Divac is absolutely right about Cousins. However, if dominance is described as a holistic measure on the impact a player has on the court, then Boogie still has few rungs on the ladder to climb.
Nonetheless, Cousins' international play has been absolutely breathtaking. He looks like a completely different player separated from the mediocrity stew in Sacramento. If he can sustain his international play during the NBA season, he's well on his way to becoming the world's most dominant player.
(Via CSN Bay Area)