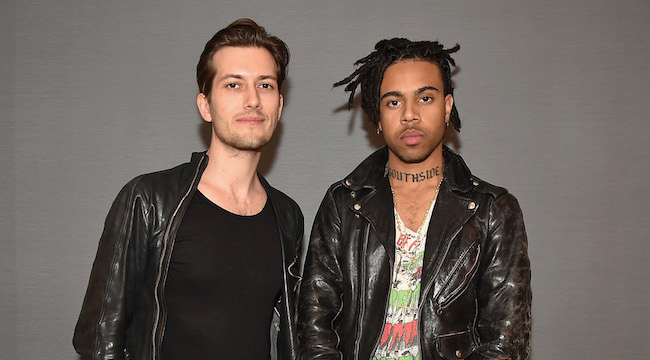 The term "Soundcloud rapper" has taken on a pejorative meaning recently. In the minds of many, it denotes an artist too small time to make an impact nationally. The truth is, Soundcloud has been an important music discovery tool for an entire generation of music fans, who have taken artists like Chance The Rapper, Big Baby DRAM, Lil Yachty, Lil Uzi Vert, Bryson Tiller, and yes, even the much-maligned XXXTentacion from local noisemakers to national phenomenons.
This is exactly why today's news reports, per Bloomberg, that Soundcloud is cutting staff and shutting down some of its offices may have a potentially devastating impact on the way fans discover new artists, and how artists — both emerging and established — release music to those fans and build their base.
According to Bloomberg:
Soundcloud Ltd. is cutting about 40 percent of its staff in a cost-cutting move the digital music service says will give it a better financial footing to compete against larger rivals Spotify Ltd. and Apple Inc.

Soundcloud, which in January said it was at risk of running out of money, informed staff on Thursday that 173 jobs would be eliminated. It had 420 employees. The company's operations will be consolidated at its headquarters in Berlin and another office in New York. Offices in San Francisco and London will be shut.

While Spotify and Apple Music services are viable alternatives for major label artists like Drake, who has used Soundcloud to release exclusives like "4 PM In Calabasas," and established indies such as Chance, whose Acid Rap project lived on the app prior to his rise to fame (but whose Coloring Book garnered a landmark exclusivity deal with Apple), a lesser-known artists like Bryson Tiller never would have exploded the way he did without SoundCloud to generate buzz for his breakout single "Don't."
That's because Soundcloud requires less set-up and fewer contacts than Spotify or Apple to set up; artists can just create a profile and start uploading music after 5 minutes, and potentially reach fan bases that they never would have been able to access otherwise.
Meanwhile, there are thousands of DJs whose mixes would be left out in the cold without Soundcloud, or whose fan base would have to be splintered to other mix sites such as Mixcrate and Mixcloud. Having a central hub with an existing subscriber base makes it simpler for both fans and DJs. Once a mix is finished playing, the site would often redirect listeners to a similar mix, creating more opportunity for discovery.

Then there are the thousands of podcast RSS feeds being hosted on SoundCloud, from The Combat Jack Show, to A Waste Of Time With ItsTheReal, and Juan Epstein, that highlight and profile artists, producers, and industry movers and shakers that both inspire and inform rap fans and aspiring rappers. With Soundcloud closed, many apps that host podcasts, from iTunes to Google Play to Stitcher, would lose access to archives and future episodes until those podcasts were able to find work-arounds or alternative hosting that would be as reliable and easy to use as Soundcloud.
While tech business news may seem like dry stuff, it's actually something important to watch for fans, artists, and the industry facilitators who translate digital streams to album sales and record deals. Soundcloud is a major part of the hip-hop grind these days, and while there are alternatives, they may not be as accessible to novices or as easy to discover for fans. It would be an absolute shame to lose such an important resource, but for aspiring professionals in the music business, getting caught unaware could be disastrous while possibly depriving the world of the Next Big Thing.