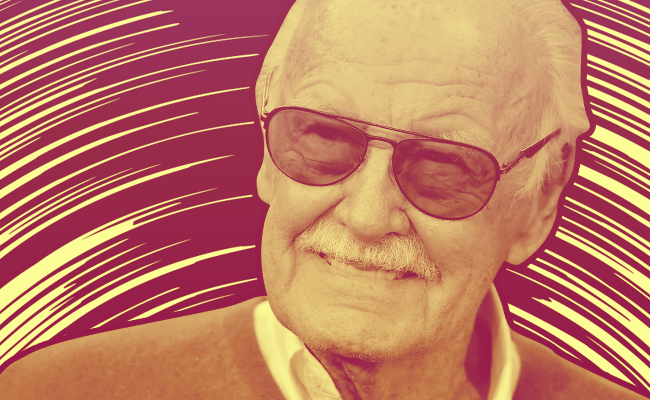 Stan Lee, the founder of Marvel Comics and creator of iconic franchises like Spider-Man, X-Men, and the Fantastic Four, has died at age 95. Unsurprisingly, his death has sent waves of grief reverberating throughout social media, including within hip-hop circles.
The connection between hip-hop and comic books is well-established. Not only was the culture influenced early on by Lee's characters, the connection has only grown in recent years, with several rappers appearing in their own comics series, Marvel releasing a run of rap album-cover influenced variant covers for some of its most popular and profitable books, and hip-hop infiltrating the soundtracks of movies adapted from beloved characters like Black Panther and Venom.
So, with rappers like Wu-Tang's Method Man and Ghostface Killah adopting nicknames from Ghost Rider and Iron Man and Kendrick Lamar crafting the soundtrack of Wakanda's Afrofuturistic streets, it's only right that hip-hop pays homage to the comics legend. Rappers, producers, DJs, radio personalities, and more have been paying their respects on social media to the most towering creator in comics history, whose stories and books inspired multiple generations of weirdoes, nerds, artists, and pop stars alike to embrace their own inner heroes and the great responsibilities that often come with great power.
As hip-hop grieves for one of comics' most enduring and well-known fixtures, it's a given that Spider-Man, Wolverine, and the rest of Marvel's colorful menagerie of characters will continue to inspire the culture for years to come, thanks in large part to the work of Stan Lee. Thank you, Stan.
https://www.instagram.com/p/BqF2ZCgApRH/?utm_source=ig_web_copy_link
https://www.instagram.com/p/BqF9zxTn0nD/