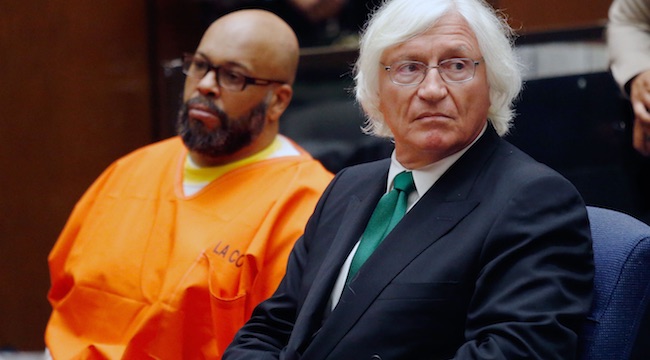 Earlier today The Daily Mail published an extensive story on the Suge Knight case that included statements from Knight's lawyer Thaddeus Culpepper naming his ex-wife Sharitha and Reggie Wright Jr. as the culprits, and indicating they had actually been attempting to take out Knight.
But, Culpepper has since given statement to The Wrap denying the Mail's piece entirely.
"Very recently, a press release was issued stating that Attorney Thaddeus J. Culpepper wrote and signed an affidavit regarding the assassination of Tupac Shakur," he told The Wrap. "The writers of the press release also state that the alleged affidavit contains statements from Suge Knight. The press release cites no author. As counsel for Mr. Knight, my duty is to assist him in proving his innocence in his present cases. I have never made any official statement regarding Tupac Shakur, nor have I made any statements on my client's behalf regarding Mr. Shakur, written or otherwise. Articles relying on this unattributed press release are without merit. [T]hat affidavit is fake news."
Knight's son also took to Instagram after the story had been circulating to deny it as a lie. We have reached out to The Daily Mail for comment on the story.