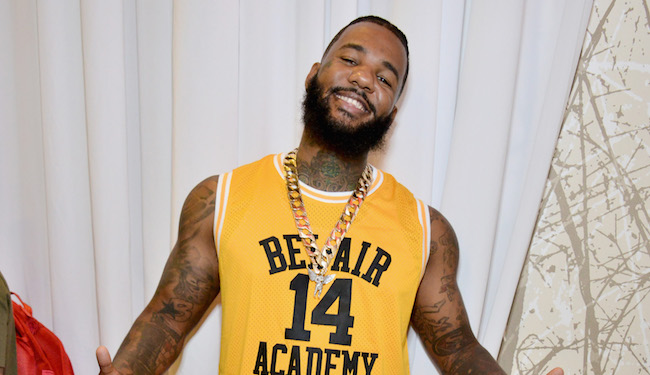 An already eventful night in Miami for The Game just got a lot more hectic. According to TMZ, the rapper's entourage was the target of a shooting that's an especially eerie just a few days after the anniversary of Tupac's murder 20 years ago.
Much like Pac's shooting, the Miami incident involved one car driving up beside another and firing shots into the other vehicle. Fortunately for The Game, the shooters, who were reportedly driving a convertible Ford Mustang, targeted the wrong vehicle and the rapper was unharmed. Game's manager Wack 100 told TMZ the white Mercedes-Benz G Wagon that shot up by the would-be assailants was actually empty and that Game was being driven around in another car anyway.
The shooting occurred just hours after the Compton rapper made headlines by calling out Meek Mill for seemingly no reason. That might just be a coincidence, but it's also noteworthy that Miami is the home of another of the Game's rap foes, Stitches, with whom Game has had several run-ins with last year. That all seemed to come to a head when Wack 100 actually fought Stitches, knocking him to the ground in one blow.
The Game's new album 1992 is now available for pre-order on iTunes and the first single "True Colors/It's On"is available to stream on SoundCloud. Listen to the new track below.