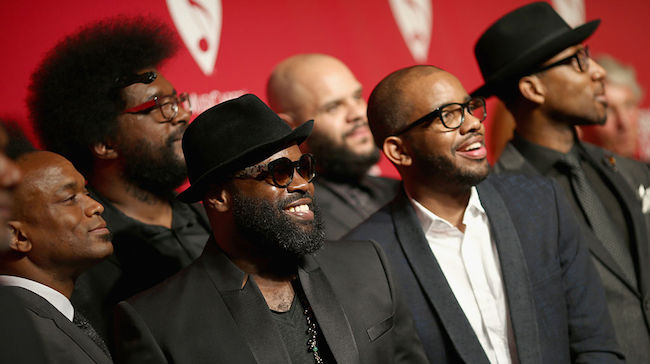 The legendary Roots band will be taking their act to New Orleans as part of this year's NBA All-Star festivities. The group will tip off the 66th NBA All-Star Game on Sunday, Feb. 19, serving as the opening act for the event.
According to the press release, the band will take center stage before the introduction for a special performance, "taking the audience on a dynamic journey celebrating the evolution and history of the game of basketball." They join 10-time Grammy winner John Legend, who was announced as the game's halftime performer on Thursday.
The performance is another milestone for The Roots. They're widely recognized as not only one of the best bands in hip-hop but one of the best live bands in all of music, having won multiple Grammy Awards during the course of their illustrious career. Currently, they serve as the house band for The Tonight Show Starring Jimmy Fallon, having worked in that capacity with the host since 2009. The group also are well known for their annual Roots Picnic, held in their Philadelphia hometown during the height of music festival season each spring/summer.
Their last studio album was 2014's …And Then You Shoot Your Cousin, which released via Def Jam Records.