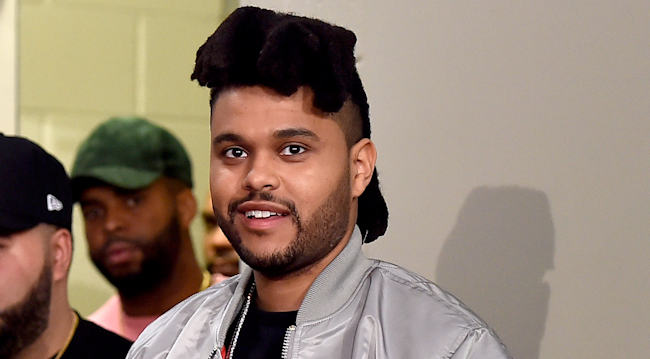 So, that didn't take long. The Weeknd and Selena Gomez have only been dating for a little over a month, but Abel's already teasing Gomez's on again/off-again ex-boyfriend, Justin Bieber. The "Starboy" singer feels Bieber must be feeling a little salty that the woman he once described as his "first real love" has replaced him with another Canadian star.
Abel is featured on latest XO signee NAV's new song, "Some Way," and on the track, the 26-year-old Queen street singer disses Bieber, singing, "I just took that chick, and I know you feelin' some way/She just want a n*gga like me you feelin' some way, way, way, way/She just want a n*gga like me I play no [way]."
The Weeknd's taunts come after Bieber recently told TMZ cameras that he didn't think The Weeknd's music was any good, telling those instigators, "Hell no I can't listen to The Weeknd's song. That sh*t's wack." That's an absurd opinion, but this isn't about me and my thoughts on The Weeknd's music. Anyway, sources close to Bieber claims he feels Selena is just an opportunist who's using The Weeknd for publicity. "When Selena wants to push new music, it seems she dates stars with whom she wants to collab," TMZ purports Bieber as feeling.
Well, I hope the music is at least fire. And speaking of which, NAV has some coming with Metro Boomin. The two producers have a collaborative album dropping soon, per a December tweet.
In the meantime, check out his "Some Way' single featuring The Weeknd.