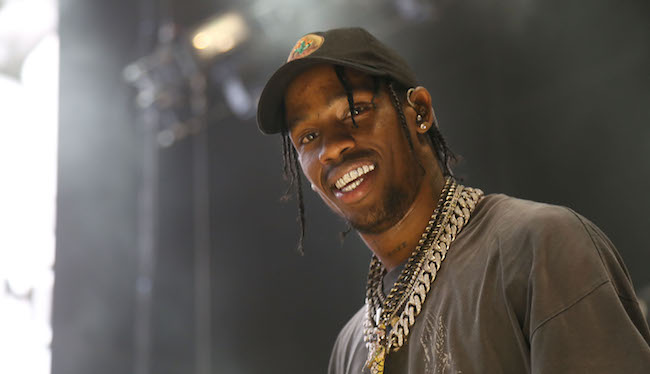 Just like that, Travi$ Scott might be dropping a surprise album next week. Fans were at a show he played on Sunday and posted a video where he revealed the news to the unsuspecting audience. It's at least the second time he's told fans at a show his album would arrive in the coming days, after telling fans in May he was dropping the album "in a couple f***in' days."
"My album is coming in a week, right?" Scott said on stage. "I'm gonna play a couple joints on there."
@RodeoTheAlbum next week?! pic.twitter.com/MeWDFH1V16

— ℹ️Pat (@p_higs) June 26, 2016
What the album will be called is anyone's guess. Recently, the H-town rapper has talked about two different projects, Birds In The Trap Sing Mcknight and Astroworld. Though he also stated that the latter would be released after the former, at this point, there's no clue as to which way is up.
It's possible that either album got pushed forward due to the popularity of the Young Thug and Quavo assisted "Pick Up The Phone." Travis had to go through a few things for that record to happen, however, as label politics popped up prior to the song's release. The issues might have been Trav's own fault though, as it was rumored he stole the song from Thugger.
Hopefully, the surprise album release, assuming there is one, is indicative of the label supporting its release and not Travis' way of circumventing anymore behind-the-scenes politics.