Travis Scott's Astroworld has taken on mythological proportions among eager fans who have hotly anticipated the follow-up to his 2016 album, Birds In The Trap Sing McKnight since the title was originally announced. First, a possible track called "Too Many Chances" leaked earlier this year. Now, those fans know exactly how long they'll have to wait to hear it — four more days.
Travis released a spooky, sci-fi-themed trailer today, along with the announcement of the album's release date: This Friday, August 3. In the trailer, Travis wanders through a destroyed, post-apocalyptic shopping mall filled with snow and eerie, psychedelic, cosmic phenomena. A song called "Stargazing" plays over the tableau, as Travis escapes from the crumbling structure to ride a shopping cart past the mall's facade as asteroids crash to Earth around him.
The trailer is accompanied by a cryptic caption that simply reads: "MAKE SURE U HAVE SEASON PASSES READY. INVITING ALL RAGERS. – T" Meanwhile, Travis' official website has been updated with a countdown clock ticking away the days, hours, and minutes until Astroworld's release. The album's trailer preceded the release of a single featuring Kanye West and Lil Uzi Vert entitled "Watch," and GOOD Music producer Mike Dean has hinted that the album will feature producer Allen Ritter, Canadian rapper Nav, recent GOOD Music signee Sheck Wes, southern trap producer Sonny Digital, and more.
Update: Travis Scott has revealed the cover art for Astroworld, below.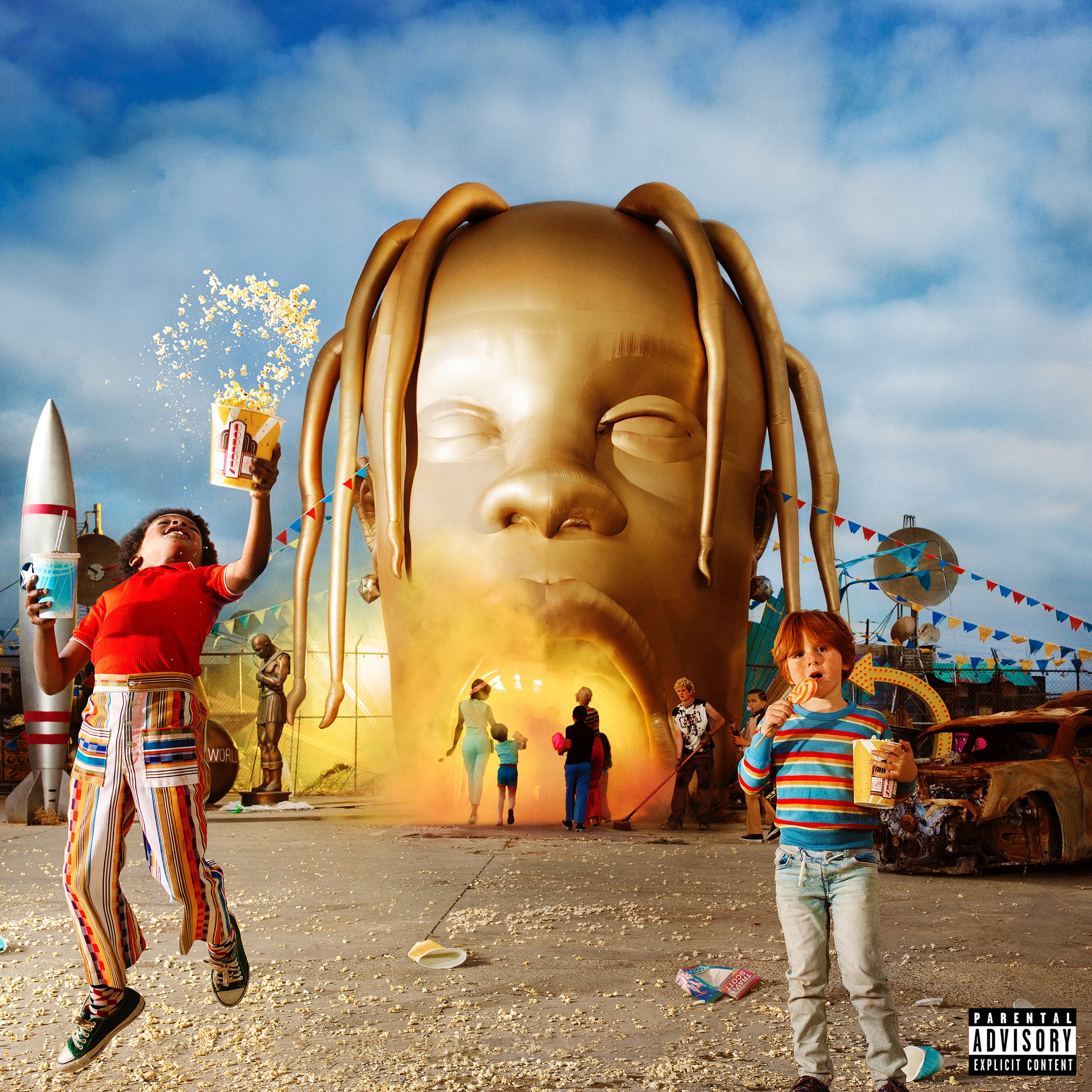 Astroworld is due Friday, August 3 via Grand Hustle and Epic.