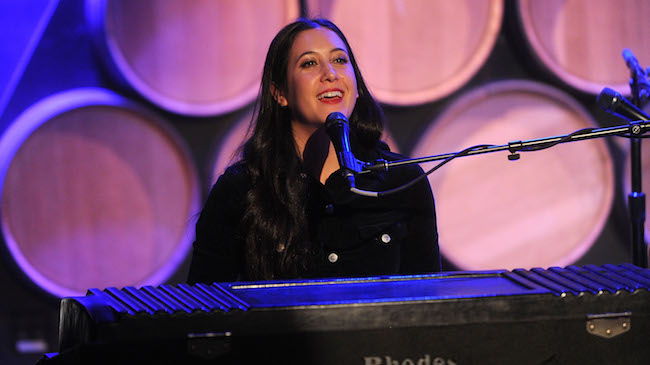 Cam'ron shocked the world in January when he revealed that he'd been working on a new song that offered his own twist of Vanessa Carlton's classic "1,000 Miles." When he finally dropped it this week it was surprisingly good, aided by a hilarious video and Cam was clearly having fun with the whole thing.
Vanessa got wind of the track and video and she spoke to The Fader about it all and safe to say, she was pleased.
"I thought wow, this totally works!" the singer said via email. "'A Thousand Miles' is hard to sample. People would usually only use the piano interlude part but he uses the verse and chorus piano sections too. That's one of the reasons it works so well. Also it's a dark tale. And that juxtaposition with the seemingly light and pretty piano thing totally works. This song is universal. When things aren't right at home, everything feels sh*tty."
Much like everyone else, she also enjoyed the video, especially the skit in the middle, saying "I liked Cam'ron's [music video]. Especially the part when he was wrapped in that smelly blanket with the french cigarette behind his ear."
Now that he knows she's such a fan Cam may need to send Vanessa one of those "Cheat On Your Diet Not Your Girl" shirts.