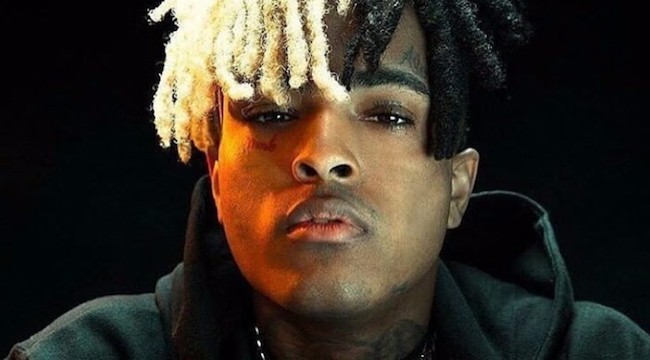 Yesterday, a disturbing video began making the rounds that shows XXXTentacion hitting a woman pretty hard on the side of the head from behind her, with the video seemingly filmed by the woman on Snapchat. This development is certainly bad timing for the rapper, since he's currently on house arrest for charges of aggravated battery of his then-pregnant ex-girlfriend. After the video surfaced, XXXTentacion's attorney said "the video was taken completely in jest," but now the woman in the clip has spoken out, and she's telling a completely different story.
https://www.instagram.com/p/Bg1Ptj4lDp3/

The Shade Room notes that the woman addressed the situation on Instagram, first by reposting the video with the caption, "tHeY wErE jUsT pLaYiNg." Then, in an Instagram story (which she later posted as an Instagram photo), she again refuted the rapper's attorney, saying that she's only speaking out about the incident now because she "was terrified for [her] life": "For those questioning why I didn't come forth earlier, [it] was because I was terrified for my life. Imagine someone doing that to you unprovoked? At 16? Let alone the people he associates himself with? Truth of the matter is I would still be holding on to this secret if it wasn't leaked."
https://www.instagram.com/p/Bg2fwg-l7Wu/
In another Instagram story, she wrote that she wasn't the one to leak the video and that she's not seeking attention. This news probably won't bode well for XXXTentacion, who is set to go back to court for two separate trials in April.