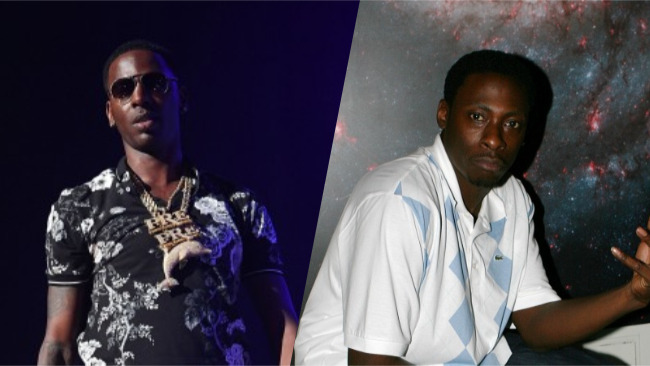 Pete Rock and the self-proclaimed "King of Memphis" Young Dolph got into a war of words on social media. Rock posted a video of Young Dolph's "trap house" listening party where the rapper performed a snippet of "In My System" from his newest release Rich Crack Baby. The snippet has Dolph rapping "I got cocaine running through my motherf****** system" while a young boy is nearby.
https://www.instagram.com/p/BJxJ5UMgvr2/
The caption reads "What dat fool say? Lil kid right there chillin =(. cocaine running through his veins? This kinda shit has got to stop. We gotta raise children better than this. Damn homie." Rock also had additional points to make in the comment section of the photo.
"Yeah can rap about anything he wants BUT HE'S TRASH @ IT BRO. So what point are tryna make after that statement. No matter what you say he's hot garbage and thats the end of it. This aint no argument. HE HAS NO SKILL so who cares after hearing what dude sounds like. He's corny son. Cmon man! You gonna compare sombody dope 2 him??? Who side are you on anyway???"
The plot twist of Rock's rant is that it's somewhat off base. On the song in question, Dolph was actually talking about his parents involvement with drugs and how he was infected with a jones for the streets through them. Lacking that context however, didn't stop Pete Rock from going to Instagram to voice his disapproval, which led to Dolph responding to the NY legend on Twitter.
The first tweet read "I hate hating ass maf***as." The next next tweet read "Who da f*k is old dude?" with the last tweet reading "Sumbody tell pety rock that Dolph said eat a d*ck and choke on it wit da rest of my haters."
One hopes that Pete Rock realizes the error of what happened and reaches out to the Memphis rapper to make peace.