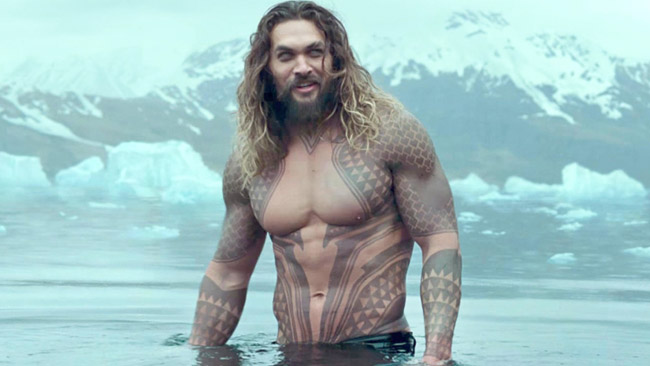 Since it began in earnest a few years back as a hoped-for Marvel Cinematic Universe competitor, the DC Extended Universe has stumbled, to say the least. On one hand, there's Wonder Woman. On the other, there's everything else. Even if they made money at the box office (Batman v Superman: Dawn of Justice, Suicide Squad), they didn't sit well with fans. So good news, superhero fans! The next DCEU solo movie, Aquaman, is getting some solid first reactions.
The film, due December 21, stars Jason Momoa as Arthur Curry, a half-Atlantean/half-human who can talk to fish (like one voiced by Julie Andrews), manipulate tides, and swim super fast. Momoa debuted his iteration of the character, very, very briefly, in Batman v Superman and in earnest in Justice League.
Aquaman's solo venture finds him trying to stop a fight between sea and land, surrounded by the requisite cast of respected and award-winning thespians who used to be over-qualified for this kind of thing but are no longer, including Willem Dafoe, Patrick Wilson, Nicole Kidman (as Aquaman's mom), and Dolph Lundgren. James Wan, who co-created the Saw and Conjuring series, directs.

The response has so far been positive if not enthusiastic, but positive, with even the rare non-bowled-over critics still coming away impressed.
Others, however, were blown away.