WARNING: Spoilers for Avengers: Infinity War and Thor: Ragnarok ahead
A special clip from Avengers: Infinity War aired during Nickelodeon's latest Kids' Choice Awards, giving the general public a look at a scene that was part of the D23/ Comic-Con sizzle reel that made fans crazy last year. If you don't want to be fully spoiled for the film, turn back.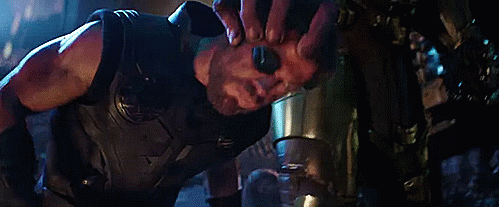 In the clip, we see what appears to be the aftermath of Thanos' meeting with Thor, Loki, and the Asgardian ship from the end of Thor: Ragnarok. If you've paid attention to the mid-credits scene from that film and the pack of trailers we've gotten for Infinity War to this point, you can piece together what is going to happen and how it will probably drive Thor in his quest throughout the film.
In the scene, The Guardians Of The Galaxy arrive on the scene and directly into a field of debris and what are probably corpses. This leads to Thor crashing directly into the windshield of their ship, still alive but not in the best shape.
From there they bring him on board, marvel at his muscles, make Chris Pratt jealous and feeling like the lesser of the Chrises, all before Thor jumps back to life and questions what is going on. There's plenty we've already seen, but it is nice to have it all put together. Plus, since the movie is 2 1/2 hours, it's unlikely the entire film has been spoiled by the trailers. And according to The Russo Brothers, there is plenty of Thor and Thanos to go around in the film.
All we're missing from the sizzle reel at this point is Thanos throwing a moon. Once that's out there, the Comic-Con folks have nothing they can lord over everybody else — at least until this summer when they get looks at Captain Marvel and Avengers 4.
(Via Nickelodeon)