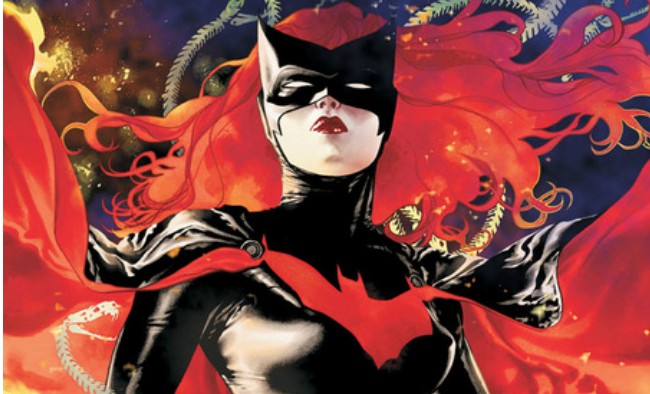 Batwoman has been a fairly big deal for DC Comics, for both good and ill. The first openly gay superhero to get a solo title from DC, the character has been a key part of the Batbooks ever since, although DC notoriously refused to let her marry her girlfriend in what ultimately drove off the original team. Those problems aside, however, Kate Kane has been an interesting part of the DC universe and is going to make the jump to the CW later this year as the key figure in the now traditional crossover story. But there may be more for Kate Kane in the works.
Hollywood Reporter has news that Batwoman is being developed as part of the CW's upcoming lineup through, who else, superproducer Greg Berlanti and Vampire Diaries showrunner Caroline Dries. The show will stick close to the comics: Kate is an out queer woman and a street fighter who wants to clean up Gotham, but also has to deal with her personal problems. She won't be the first LGBT character in the overall DC CWverse; there are several prominent ensemble members, like Matt Ryan's bisexual John Constantine, Caity Lotz' White Canary on Legends of Tomorrow or Chyler Leigh's Alex on Supergirl, who came out of the closet in the show's second season in one of its more memorable and thoughtful arcs. But she'll be the first to anchor her own series, if it's picked up.
Really, this leaves one question. Since DC is seemingly taking over a broadcast network, which makes money largely on its Netflix deals anyway, why the heck is it bothering to launch a streaming service?
(via Hollywood Reporter)