We've wondered for years whether our pets can speak. In Beasts Of Burden, Evan Dorkin and Jill Thompson explain that not only that they can, they cast spells. The result has been a series of thoughtful, sometimes melancholy miniseries about dogs, cats, and the spells they weave to defend us, and the abuse and neglect we sometimes offer in return. Beasts Of Burden: Wise Dogs And Eldritch Men, launching today from Dark Horse sees Dorkin return, this time with art by Benjamin Dewey, and it continues the trend of thoughtful and thrilling fantasy.
The action picks up far away from the suburb of Burden Hill, in the woods as a forest fire seemingly breaks out. Just why you'll have to discover for yourself, but it turns out that dogs have to clean up the mistakes of man, and Dorkin has a strong political message about environmentalism and hunting without being preachy or sanctimonious. Dewey backs it up with gorgeous, photorealistic art and superb action scenes that deadpan the absurdity of a Scotty and two Rottweilers fighting a swarm of demons.
This opening issue is brisk, and it doesn't explain much, making it the perfect jumping-on point. These animals love their humans, but that doesn't extend to all people, and with reason. It's a refreshing change of pace in both thrillers and horror, and a must-read.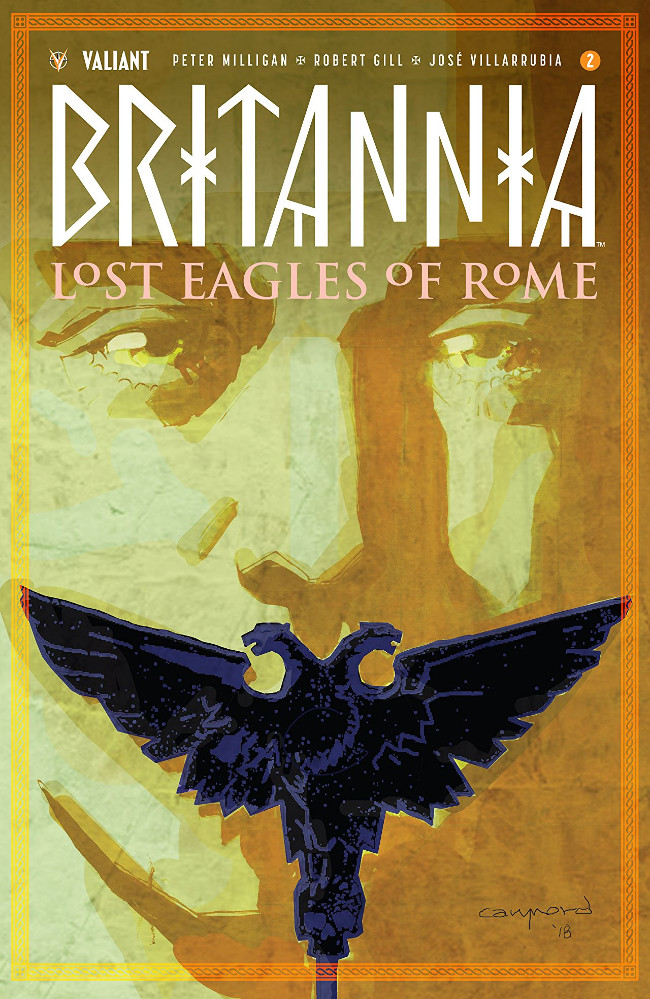 Britannia: The Lost Eagles Of Rome #2, Valiant Comics
Peter Milligan, Robert Gill, Jose Villarubia, and David Sharpe continue their tale of Antonious, Rome's only detective, and his forcible quest to find Rome's lost eagles. Needless to say, this quest takes him to the terrifying realm of… cosmopolitan Alexandria, the seat of all knowledge. This series has always mixed court intrigue, history, detective work, and horror into a heady blend, and this particular take adds some more wit into the mix. Especially if you're a fan of Roman history, or palace intrigues, this is the book for you.
Cold Spots #1, Image Comics
Cullen Bunn, Mark Torres, and Simon Bowland deliver a horror tale about a man hired to bring back his daughter and her mother, away from an isolated island. One small problem; the dead, or a facsimile of them, are coming back, and they're not happy. The setup seems prosaic on paper, but with horror, it's all in the execution, and Bunn and Torres deliver a pleasant chill up the spine with a promise of much, much more.
The Life Of Captain Marvel #2, Marvel
Margaret Stohl, Carlos Pacheco, and Marguerite Sauvage continue their take on the origin of Carol Danvers. It's a bit of a slow burn, in part because Stohl needs to give what turns out to be a very personal story a bit more room. But it can be surprisingly affecting, in places, especially as Carol discovers just how complicated her parents' marriage really was.

Batman: Kings Of Fear #1, DC Comics
Scott Peterson, Kelley Jones, and Michelle Madsen start what seems to be, at first, a fairly typical Batman story. But really this is a vehicle for Jones, one of the great Batman artists of the '90s, to show off his skills. That said, Peterson cleverly uses Jones' distorted anatomy and skill with action scenes to hide a larger point about Batman as enabler of madness.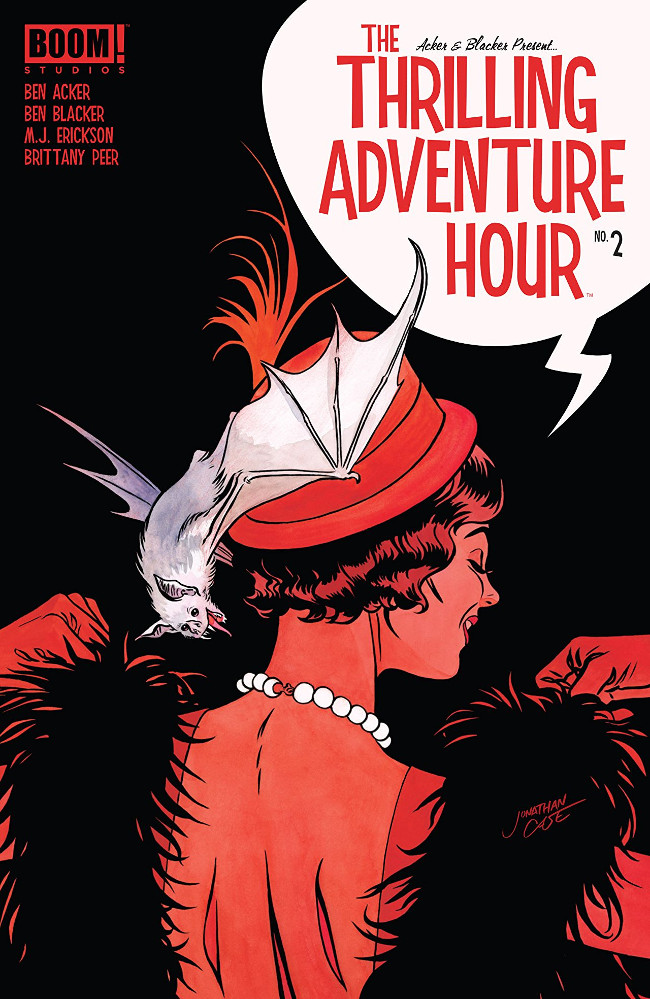 Thrilling Adventure Hour #2, BOOM! Studios: Ben Acker, Ben Blacker and MJ Erickson continue their hilarious mix of Nick and Nora Charles and HP Lovecraft.
West Coast Avengers #1, Marvel: Kelly Thompson and Stefon Caselli give Marvel's B-league Avengers a major upgrade.
Action Comics #1002, DC Comics: Brian Michael Bendis and Patrick Gleason continue to explore what Superman means to a city losing its mind.
Betty & Veronica: Vixens #9, Archie Comics: Betty and Veronica take the fight to the streets in the penultimate issue of this strange, yet compelling biker comic from Jamie Rotante and Sanya Anwar
Curse Words Swimsuit Special, Image Comics: Charles Soule and Joe Quinones deliver a hilarious mockery of gratuitous swimsuit special, and also people get crabs.
This Week's Best Collections
Mammon, Dark Horse ($20, Hardcover): Michael Hague's tale of obsession, myth, and the horrifying reality behind it shows off a more adult context for Hague, who usually illustrates children's books.
Exit Stage Left: The Snagglepuss Chronicles, DC Comics ($17, Softcover): Mark Russell, Mike Feehan, and Ben Caldwell explore censorship, repression, and being yourself when the world is against you by dragging the pink kitty out of the closet.
Lil' Donnie: Executive Privilege, Image Comics ($13, Hardcover): The day after Donald Trump got elected to the Oval Office, Mike Norton starting drawing protest comics, which has become a hilarious, surreal journey into the center of an absurd administration.