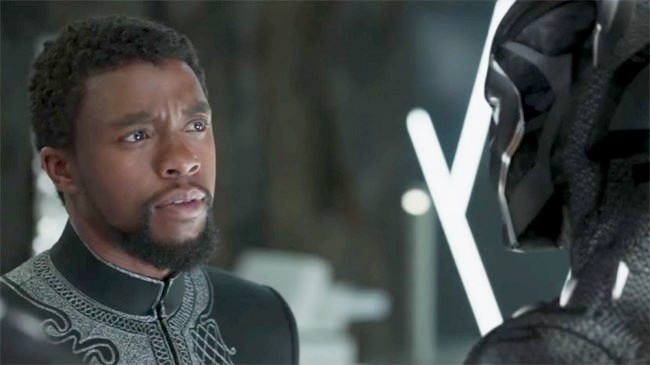 It is pretty clear at this point that Black Panther is set to be a massive hit for Marvel when it hits theaters later this week. But the scope of its success might actually make it the most successful movie ever released in the month of February.
According to The Hollywood Reporter, Black Panther is on track to overtake Deadpool for the February record and will only sit behind The Avengers films and Iron Man 3 within the Marvel Cinematic Universe releases:
Hollywood's leading tracking service NRG on Monday revised its opening weekend estimate to $165 million or more for the four-day Presidents Day weekend — which if it holds would be the top February launch of all time — according to sources with access to tracking.

When Black Panther first came on tracking two weeks ago, NRG forecast a domestic opening of $125 million. By last week, that number had shot up to $150 million-plus.
The Hollywood Reporter also indicates that the film could have "one of the fifth or sixth top-grossing North American premieres ever" if you don't adjust for inflation and all that other good stuff. The film also holds a 97% rating on Rotten Tomatoes, the highest of any of the MCU films up to this point according to THR.
Black Panther also might be a bit of a different film from the other Marvel films, going light on action. This could be just what is needed for some variety within Marvel Studios. Hard to tell if this will fly with audiences, though, until the film is released.
(Via The Hollywood Reporter / Vulture)