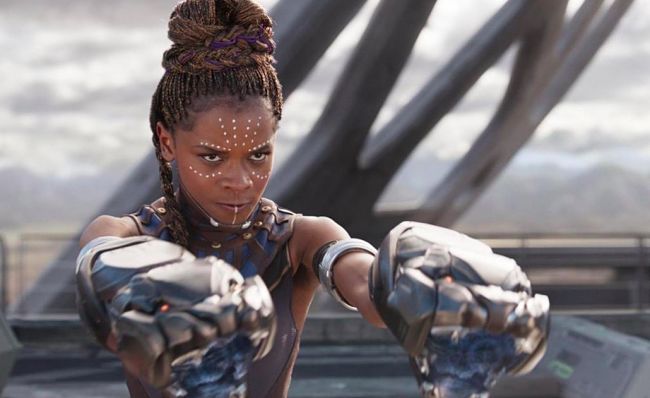 Her name might not be in the title, but everyone who saw Black Panther knows that the film's real star is Shuri. T'Challa's teenage sister is brilliant (I am here for her replacing Tony Stark as the MCU's go-to genius), quotable ("Great, another broken white boy for us to fix!"), and according to director Ryan Coogler, "you could argue" that she, along with the other ladies of Black Panther (especially Okoye and Nakia), are even "more important" than the men.
While appearing at the Cannes Film Festival, Coogler talked about a particular scene in Black Panther that's near and dear to him. It's when "T'Challa is out of the movie and you're just following the women," he said. "That's one of my favorite parts of the movie when I watched it, and I didn't expect that." The Creed director continued, "That part of the movie you feel like you're watching something fresh and new. That part of it was exciting. We have these actresses who could easily carry their own movie… I would watch a movie with them!"
Maybe even a Black Panther spinoff?
Would he ever do a spinoff with the ladies of Black Panther? "Oh man," Coogler said. "That would be amazing if the opportunity came up. They did it in the comic-book version." (Via)
Letitia Wright, who plays Shuri, is ready for the call.
(Via Variety)