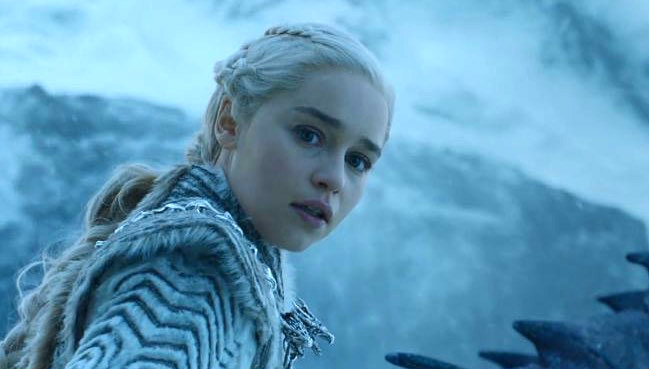 What is it with Game of Thrones stars hating their hair?
Kit Harington has been a long-time protestor about having to sport Jon Snow's luscious locks year-round (he couldn't wait to get a haircut after filming for the HBO series wrapped), while Emilia Clarke has deep-rooted regrets about bleaching her hair Mother of Dragons blonde, a decision she later called "frigging stupid." It's also the reason her hair is currently shorter than usual.
"Yes, it is quite short – because my hair was, like, dying!" Clarke told Harper's Bazaar about her dye-job. "So I've cut it a little bit shorter. It's almost the shortest it's been. I'm honestly trying to grow out the blonde, because it's just killed my hair, and I miss having nice hair! I do like the length, but I wish my hair was longer. I do bloody love long hair, but then I'm always dreaming of cutting it all off and having a pixie cut, but I don't know that my face could take it."
Looking like Daenerys all the time, and not just on set while wearing a wig, also made Clarke more recognizable. "I feel like being this blonde is kind of like you're constantly wearing an accessory," she said. "So, you can wear all black and be like 'I tried! There you go,' whereas when you're brunette and wearing all black it's like, 'meh,' do you know what I mean? But it's also very difficult because I get recognized a lot more, and I'm less good at dealing with that."
It's just like someone on Game of Thrones to complain about dy(e)ing.
(Via Harper's Bazaar)