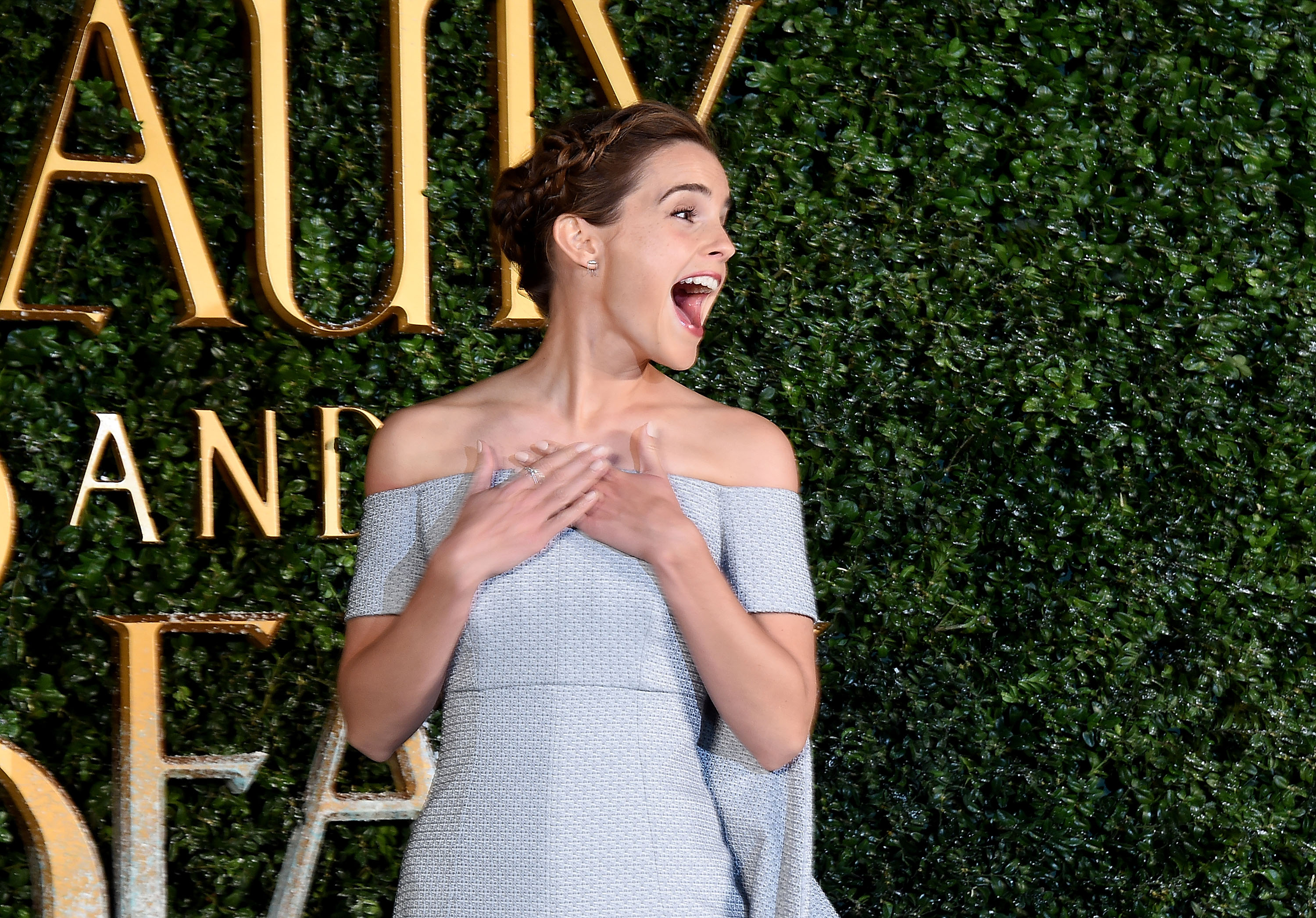 When a blockbuster movie is on the verge of release, the stars pack their bags and head out on a whirlwind press tour that can last weeks. Costume changes, premieres, interviews, and photo ops blur together. But the result can be a bevy of positive press that boost name recognition for the film. With the live-action remake of Disney's Beauty and the Beast is tracking to open north of $100 million domestic, it definitely counts as worthy of a press tour blitz. But Emma Watson — who stars as Belle — wanted to do more than make a statement about her part in bringing the 1991 classic to live. The longtime feminist and environmentalist wanted to shine a light both of her causes through fashion.
To that end, Watson created a new Instagram account specifically for her Beauty and the Beast press tour, prudently named The_Press_Tour. Uproxx mentioned this when it launched, but at the time there was little in the way of photographs or information on the account. In the interim, Watson and her team have used Instagram's recent update that allows multiple photographs to be uploaded at once to praise wardrobe designers for their use of recycled materials, lack of animal cruelty, and commitment to hiring women. Each successive day, the details of Waston's wardrobe and make-up have gotten more specific. Both of her red carpet dresses are literally leftover trash but she still looks chic as hell.
But this isn't the actress's first foray into pushing the fashion industry towards more ethically sourced options. During the Met Gala in 2016, Watson's dress was created using Newlife, a yarn made completely of recycled plastic bottles. In an interview about the Calvin Klein creation with CNN, Emma recounted a turning point in her life. Traveling to Bangladesh at the age of 19, the UN Ambassador met a factory worker the same age but with a far different quality of life. It was at that point, Watson committed herself to "[c]hanging the world one dress at a time."
Based on the clothing she's been wearing for the Beauty and the Beast press tour, Emma Watson puts her money where her mouth is. While all of these pieces are too rich for the blood of most, if The Devil Wears Prada taught us anything it was the trends of high fashion eventually effect the entire industry. Like Reaganomics, only it actually works in practice. With any luck, Watson's determination to drag fashion kicking and screaming into a less environmentally damaging future will find its way into your local Forever 21 within a few seasons. Even if they don't, these outfits sure are stunning to look at.