It's pretty clear that we're going to get new Star Wars films until the twin suns of Tattooine burn out, and speculation continues to swirl over what will be the next project announced. While there is a new Star Wars film hitting theaters in just four months (good luck out there, Solo), fans are still focused on the potential standalone film that they really want: Obi-Wan Kenobi.
Ewan McGregor has fielded questions about potentially starring in another Star Wars film for what seems like forever, and after his Golden Globe victory on Sunday night, he was once again hit with a "well, is it happening?" from the press. McGregor, probably trying to just enjoy his win, you nerds, was cagey.
"It's just that. There's a lot of talk. I'd be happy to play him again. I don't know any more about it more than you do. I saw the new one over Christmas. I thought it was really, really beautiful. I loved it."
Still, this speculation isn't completely unfounded. There was a rumor back in August that director Stephen Daldry (The Hours, Extremely Loud And Incredibly Close) was in talks to helm an Obi-Wan spinoff. Plus, the previously clean shaven McGregor showed up to the Globes rocking a very Kenobi-ish beard.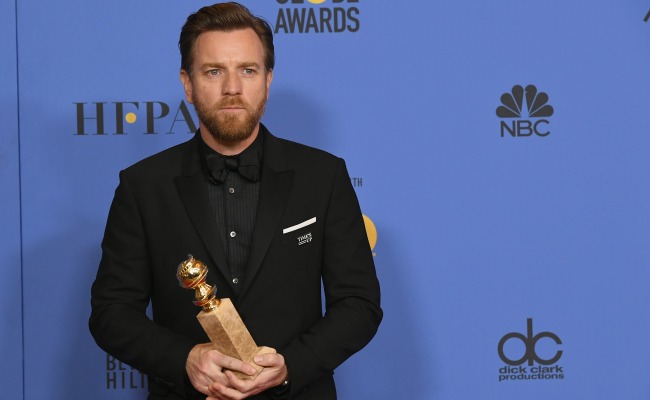 Add the fact that McGregor has been hitting the gym exceedingly hard lately, there is a chance that he's getting back into Jedi shape.
Star Wars fans have managed to manifest plenty of things into existence through sheer force of will (hello, canon Reylo), so hopefully we'll get a space western at some point. In the meantime, please stop pestering Ewan McGregor about it.
(Via The A.V. Club)