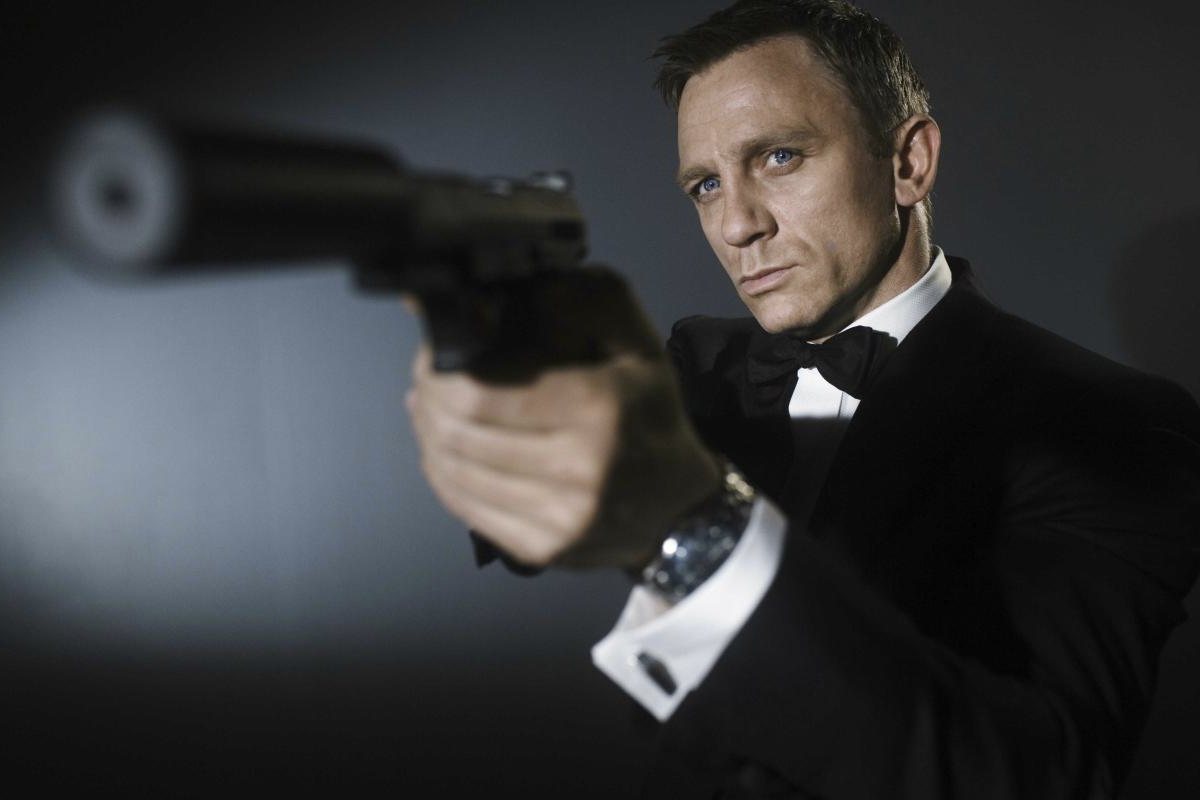 As Daniel Craig's tenure as the sixth James Bond nears its end (in two more films), there's been much enthusiastic chatter about maybe not making his replacement a straight white cis dude. So far, that talk hasn't moved beyond speculation. Idris Elba recently shot down rumors that he would be the next 007, crushing the hopes of many. And now one of the Bond top brass, speaking to The Guardian, says he will never, ever, never, ever become a woman.
It was, mind you, a woman who said that: Barbara Broccoli, daughter of Albert "Cubby" Broccoli, producer, along with Harry Saltzman, of the first nine big screen Bond romps. This is an age of diversity, of a decaying patriarchy, when even the Doctor on Doctor Who is now female. His daughter, who has lorded over the franchise since his death in 1996, drew a line at 007.
"Bond is male," Broccoli said. "He's a male character. He was written as a male and I think he'll probably stay as a male.
"And that's fine," she added. "We don't have to turn male characters into women. Let's just create more female characters and make the story fit those female characters."

Rosamund Pike has expressed similar thoughts. Speaking to Indiewire last spring, the actress — who played a henchwoman in 2002's Die Another Day, i.e., the last Pierce Brosnan outing, featuring Halle Berry and an ice castle — said, bluntly, "Write a new story." She added, "Why should a woman get sort of sloppy seconds? … Why should she have once been a man and now it has to be played by a woman? Why not make a kick-ass female agent in her own right?" Pike continued:
"There's nothing really about the James Bond character as written by Ian Fleming that resembles a woman … It's a very masculine creation. So sure, make an unexpected, unapologetic, kick-ass, amazing female agent and yes, I'll play her."
Someone else who thinks Bond should stay male? Craig's wife, Oscar-winning actress Rachel Weisz, who shared sentiments similar to Pike's.
"[Ian Fleming] devoted an awful lot of time to writing this particular character, who is particularly male and relates in a particular way to women. Why not create your own story rather than jumping on to the shoulders and being compared to all those other male predecessors? Women are really fascinating and interesting and should get their own stories."
In the Guardian piece, Broccoli did acknowledge that Bond will change, and he has changed, moving away from the sexist man's man created by author Ian Fleming in the 1950s.

"Look at the way the world has changed," Broccoli said. "And I think Bond has come through and transformed with the times. I've tried to do my part, and I think particularly with the Daniel [Craig] films, they've become much more current in terms of the way women are viewed." (Of note: The closest thing Skyfall has to a Bond girl is former M Judi Dench, and Spectre ended with Daniel Craig holding hands with his ladyfriend, played by Léa Seydoux. James Bond holding hands!)
Still, Broccoli admitted that there are "certain things in [Bond's] DNA that are probably not gonna change."
The next Bond film — again, Craig's penultimate venture — will be directed by True Detective maven Cary Fukunaga, after a split with Danny Boyle over "creative differences." It's scheduled to arrive on Feb. 14, 2020.
(Via The Guardian)