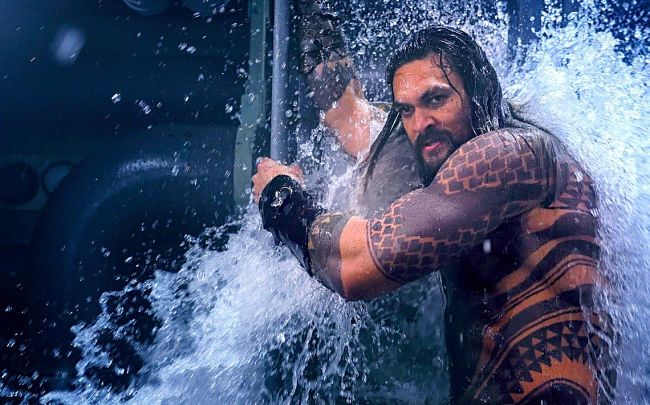 Jason Momoa joined the DC Extended Universe to play Fishbro, [checks notes] I mean Aquaman, in Batman v Superman: Dawn of Justice, Justice League, and soon, his own James Wan-directed aquatic adventure. But in an interview with Entertainment Weekly, the Game of Thrones actor revealed that years ago, he met with Marvel Cinematic Universe all-stars Joe and Anthony Russo (Captain America: Civil War, Avengers: Infinity War) for a villain role.
"I met the Russo brothers who are amazing. It was one of the best meetings I've ever had," he said. "I was going to do something with them, which unfortunately didn't work out." When asked character he was going to play, Momoa replied, "I don't know. It was going to be a villain, I think. People always want to hire me to play a villain, you know?" He also discussed his audition for Guardians of the Galaxy, where he was a prime candidate to play Drax the Destroyer. Previously, Momoa said he declined the role because "I've done so many things where I don't say much and I'm colored up and I have my shirt off again," but now he explained it away with a simple, "That didn't work out."
"And then really the other one after that was my audition for Batman with Zack. And I almost didn't go because I was like, 'This is bullsh*t. I'm not a white guy. I ain't playing Batman.' Even if I do, I don't even want to. It's like an American playing James Bond, you know? I almost didn't do it. I thought for sure I was going to be playing Lobo or something. The only people I knew they were casting for were Batman, Superman, and Wonder Woman — who the hell am I going to play? So in the meeting, I just played it as if Batman had died in an alley and some thug picked up his suit and put it on. I just played him as a smart ass, jaded and sarcastic. And that's when Zack was like, 'I have an idea…'" (Via)
And now Momoa's sleeping with the fishes. In a good way.
(Via Entertainment Weekly)