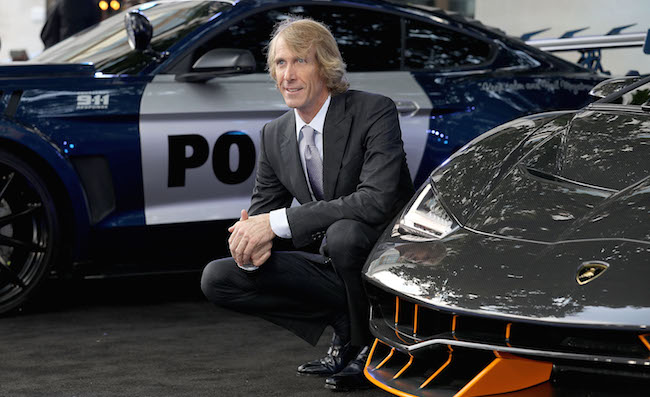 Michael Bay's trademark brand of unapologetic bombast is being courted for a project that would see the Transformers director leap into the world of superhero movies. Or antihero movies, in this case.
According to a new report from The Wrap, "multiple insiders" claim DC is eying Bay to helm an adaptation of Lobo as sort of the de facto Deadpool-esque offering in their slate of projects. (Yes, Lobo predates Deadpool by nearly a decade, but Marvel brought their over-the-top antihero to the big screen first.) Bay reportedly met with DC to discuss the project, provide his perspective and inspire a rewrite of the script with Wonder Woman writer Jason Fuchs incorporating Bay's notes.
As is the case with all things Lobo, approach this news with caution. Bringing the cigar-chomping alien badass to the screen has been something that's been attempted for nearly a decade now. (Guy Ritchie was working on a Lobo movie back in 2009, for goodness sakes.) Still, this is an intriguing bit of DC cinematic identity news. DC fans aren't exactly shy about sharing their opinions when it comes to the movies that arrive under the banner. Michael Bay possesses commercial appeal and blockbuster experience, but he's definitely not everybody's cup of tea. Even if Bay's not your style, it's fascinating to imagine what a Michael Bay comic book movie might look like.
(Via The Wrap)