Steven Spielberg's Ready Player One has been roasted on Twitter for advertising that focuses on how many properties the film references, rather than what the story is. The glowing reviews from an early screening at SXSW came as a surprise, as the trailers so far were simultaneously overwhelming (in references) and underwhelming (in everything else), leading to jokes like this:
The new "Dreamer" trailer (above) finally focuses more on the plot and less on the Member Berries. Set in 2045, the film follows a group of people all trying to win the fortune of a tech trillionaire (played by Mark Rylance) who has willed his virtual reality empire to whoever finds a hidden Easter Egg first.
One detail seems to be consistently striking the wrong note, however, and that's the way the Iron Giant is used. (There's a practical reason for it, which we'll get to in a moment.) Iron Giant has been in every trailer and he's even featured on the IMAX poster: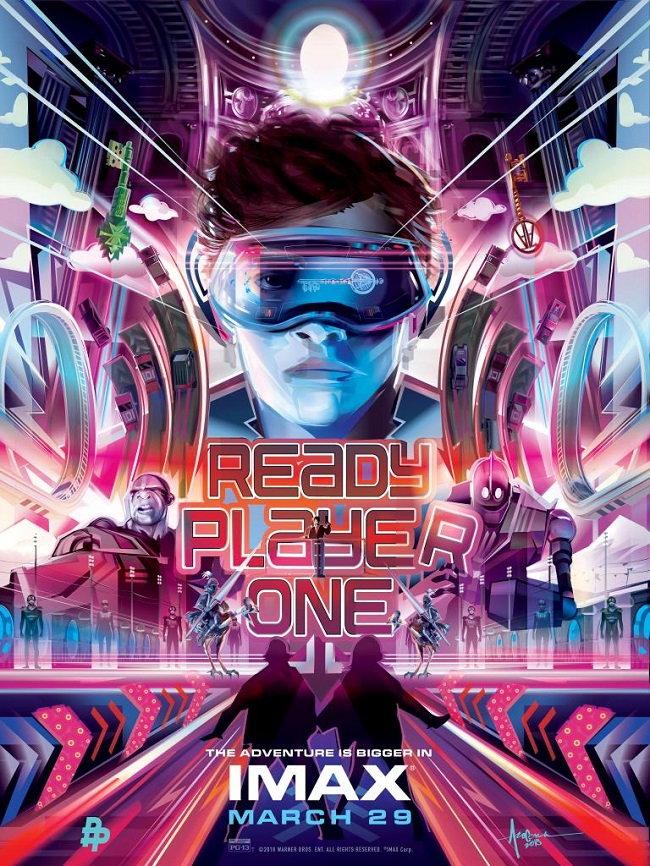 The problem is, he's mischaracterized as a war-like character. You know, famous war-lover Iron Giant.
As annoying as that is, there's a probably-unavoidable reason this happened: licensing rights. Speaking at a press conference on Thursday, Steven Spielberg and co-writer Zak Penn spoke about franchises mentioned in the book that they couldn't clear the rights to use in the movie. Spielberg's licensing team spent three years securing rights to the many pop culture references in Ready Player One. Spielberg lamented about not being able to get the Star Wars rights from Disney, and Zak Penn dropped a detail that explains Iron Giant's suddenly less peaceful demeanor.
In Ernest Cline's novel, Ultraman is a crucial character at the end of the story, but they couldn't get the rights to the Japanese character. "Ultraman is in a lawsuit, believe it or not, and even Steven Spielberg can't convince these two parties to settle," Penn said. Ultraman was replaced with another giant robotic hero, one for whom they could get the rights: Iron Giant.
It would have made more sense with Ultraman, but — licensing rights being what they are — compromises were made. On the bright side, nothing is stopping us from referencing an old joke while trolling people about that not really being the Iron Giant anyway…
Ready Player One (feat. Chappie) opens March 29th.
(Via Warner Bros. Pictures and io9)