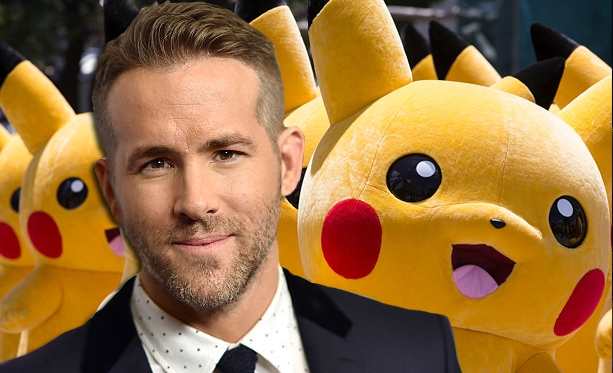 After the hard-R Deadpool brought him to new heights of fame, Ryan Reynolds could do anything. Anything. So he's shifting gears away from his typically dirty fare and starring as Pikachu in the live-action Pokémon movie Detective Pikachu. After being both Green Lantern and Deadpool, this makes sense. Reynolds is used to being a hero. Although it'll be weird to hear him say "pika."
Alongside Reynolds in the first non-cartoon Pokémon adventure will be Jurassic World: Fallen Kingdom's Justice Smith and Kathryn Newton from Big Little Lies, according to The Hollywood Reporter. While Reynolds will reportedly be in a motion capture suit for his time as the good detective that can harness the power of lightning, they're slated to be normal humans.
Considering how Pokémon has sold hundreds of millions of games and billions of trading cards, fans are simultaneously delighted and blown away by the casting choice. There are even some weird mashups that have been floating around for years that are especially prescient.
Beyond the gears turning for cosplay designers thanks to this mashup, people are out there wondering how the dry humor of Reynolds is going to mix with the family-friendly and iconic Pikachu. And most importantly — will this bleed over into Deadpool 2? And what about Danny Devito, the number one choice for fans?
https://twitter.com/oathofbrutus/status/938571616082042881
(Via The Hollywood Reporter)