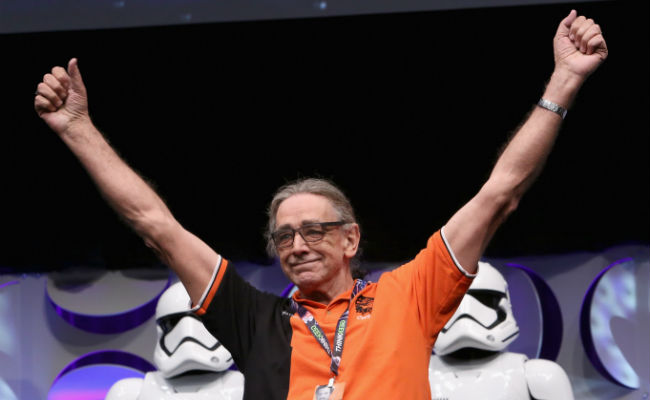 One of the Star Wars universe's original actors is recovering well after having surgery earlier in the week. Peter Mayhew, the actor originally behind Chewbacca, had spinal surgery to improve his mobility.
The 7-foot-2 actor has used a cane in recent years, which is fittingly shaped like a lightsaber. He's also used a wheelchair in appearances at movie premieres.
On Tuesday, Mayhew posted on Twitter that he had recently undergone spinal surgery to improve his mobility and explained that he's doing well, thanking his family and doctors for their help.
According to The Hollywood Reporter, Mayhew also announced he would not attend the London Film & Comic Con, where he was scheduled to attend, due to his surgery.
Mayhew played Han Solo's Wookie sidekick Chewbacca in the original Star Wars trilogy. He also reprised the role in 2005 for Revenge of the Sith and in 2015 for Star Wars: The Force Awakens.
In recent years, but in recent years the role was played by Joonas Suotamo, a Finnish actor of similar stature. It was Suotamo who played Chewie in Solo: A Star Wars Story, though Mayhew joined him at the movie's premiere and often takes part in Star Wars events around the world.
(via The Hollywood Reporter)